When you hear the name Koehn in Newton, Kansas, it's hard not to think of the impeccable interior and exterior painter that has transformed countless homes in our Newton community. The man behind this magic? Leroy Koehn. But who exactly is Leroy?
As I, Peter Murphy Lewis, shadowed Leroy for a day, I got a glimpse into the life of this extraordinary individual. In his professional sphere, Leroy is the mastermind behind Koehn Painting, serving as its Founder, CEO, and Residential Estimator. 
His knack for crafting strategies and implementing them flawlessly has not only propelled his company to new heights but has also been a catalyst for his personal and professional evolution. Leroy's unwavering dedication and meticulous approach to his work has cemented his status as a reliable leader and a respected figure in the corporate world.
But Leroy's influence extends beyond the walls of his business. His deep-seated belief in community service is evident in his active involvement in local affairs. Between 2021 and 2022, Leroy took on the role of Vice Mayor of Newton, Kansas, using his position to champion positive change and development in our town.
His commitment to fostering a united community didn't stop there. Leroy served as President at Peace Connections in Newton, further demonstrating his dedication to creating a harmonious environment for all. 
His leadership roles have spanned various organizations, including the Newton Area Chamber of Commerce, Newton Rotary Club, and the Harvey County Builders Association. As a Past Board Member of the Harvey County Economic Development Council and an Advisory Board Member of the Citizens State Bank, Leroy's influence has permeated various facets of our community.
Leroy's faith is a cornerstone of his life. Faith acts as a guiding light, fueling his drive to make a difference and serving as a symbol of his resilience.
So, how did a man of such caliber come to establish one of Newton, KS' premier painting contractors? Stay tuned as we delve deeper into Leroy's journey."
The Birth of Koehn Painting for Residential Interior and Exterior Painting Services
Over 35 years ago, a unique blend of passion, talent, and circumstance gave birth to Koehn Painting, now a household name in Newton for top-notch interior and exterior painting services. The roots of this thriving business can be traced back to the home of Leroy and Susan Koehn, where Leroy was once an exterior painter himself.
As I shadowed Leroy, he shared a fascinating anecdote. "I was painting my own home when a local optometrist spotted my work. He was so impressed that he asked me to paint his office," Leroy recounted. "Little did I know that one small office would spark a cascade of word-of-mouth referrals."
As the demand for their painting services skyrocketed, the Koehns realized they needed to expand their operations. They started hiring more painters and secured an office and shop space at 204 W. 6th in Newton, KS. Thus, Koehn Painting was born.
But Koehn Painting is more than just an exterior painter. Its vision transcends the boundaries of its business operations, striving to enrich the lives of its employees and clients through dedication, adaptability, and hard work. 
"We ensure our customers' protection by carrying the appropriate general liability and workers' compensation coverages," Leroy told me. "We also continually pursue industry-recognized certifications and designations to give our customers peace of mind."
Today, Koehn Painting stands as one of the most trusted painting companies in Kansas. It boasts a dedicated team of six office staff and at least 25 field employees who work tirelessly year-round to uphold the company's high standards in finishes and paints.
"We have a strong relationship with Sherwin Williams and use their paints because they produce quality products," Leroy explained. "This means if there's ever a manufacturing defect, we know Sherwin Williams will stand behind our work and your project."
But Leroy also emphasized that as an exterior painter, they're always ready to accommodate customers' preferences for specific paint products.
Contact us here if you would like to find the best painting contractor for your residential or commercial needs.
How Leroy Strives To Make His Company Different From Other Painting Companies
Leroy didn't envision Koehn as just another of the many painting companies already existent in Newton. He wanted to create a company that would enrich the lives of its employees and clients.
"At Koehn, we offer peace of mind to every customer in two ways: Firstly, our 100% Customer Satisfaction Guarantee ensures we'll do everything within our professional capacity as an interior and exterior painter to make you happy," Leroy shared with me. "Secondly, our 1-year workmanship warranty means we stand behind our work and will address any application failures on your project."
These commitments are rooted in the core values that define Koehn's identity. These values, crafted by Leroy himself, have been pivotal to the company's growth and are key to its continued success as one of the best exterior painters. Created by Leroy and his team, the values that he holds dear that he shared with me are: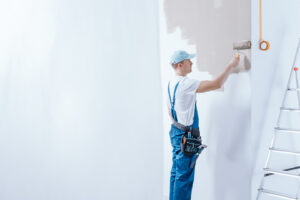 Embody a growth mindset
"We believe in striving for excellence and never settling for the status quo," said Leroy. "Our constant endeavor is to go above and beyond in our services, nurturing an ambitious outlook. We value continuous learning, maintaining a "can-do" attitude regardless of challenges. This commitment to growth is what propels us forward."
Do our best
"At Koehn Painting, we don't cut corners; instead, we make it our mission to plan and execute quality interior and  exterior painting services at every level," shared Leroy. "Professionalism is at the heart of our operations, from the office to the field. We believe in seeing tasks through to their conclusion and ensuring all team members are rowing in the same direction."
Do the right thing
"We stand by the principle of personal and collective responsibility," explained Leroy. "We believe in taking ownership and not passing the buck, ensuring that every action is accountable. The pillars of honesty, respect, and fairness underpin all our interactions and decisions, fostering an environment of trust, transparency, and professional painting services"
Everyone Has Value
"At Koehn Painting, we hold the belief that everyone has inherent value and encourage our team members not to sell themselves short but to actively contribute to our shared goals," shared Leroy. "We strive to understand through active listening and questioning and believe in collaborating with good intentions. This approach enables us to cultivate and uphold win-win relationships with our team members and clients alike."
What Happens When You Choose Koehn as Your Home's Interior or Exterior Painter
Choosing Koehn as your residential interior and exterior painter means opting for quality, professionalism, and dedication. So, what happens once you decide to entrust Koehn with your painting needs?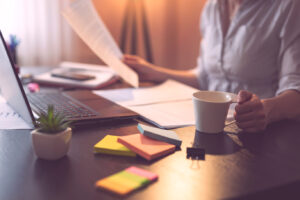 Confirming of the project proposal: You can either call or send an email, which will act as a formal agreement between you and the company, ensuring that all parties involved have a clear understanding and agreement of what is expected.
Adding to master schedule: Once the project is awarded, it's promptly added to the master schedule.
Creating a list of customer action items: A list of customer action items will be shared with you, providing clarity about your responsibilities during the project. This might include decisions about site prep, paint colors, finishes, or the preferred schedule for work to commence.
Project orientation: This step involves a comprehensive walkthrough of the project plan, providing you with an opportunity to ask questions and give them a chance to understand your expectations better.
Designing of daily procedures: These are designed to ensure that the project progresses smoothly and efficiently. This includes a systematic approach to work, with clean-up schedules to maintain a neat workspace. Regular updates may be provided to keep you informed about the project's progress.
Finalizing inspections: Upon the project's completion, a final inspection is conducted to ensure that the work meets Koehn's quality standards and your expectations.
Paying for services: Once the final inspection is completed and you're satisfied with the project outcome, the payment process will proceed. Payment terms are clearly defined in the initial contract to ensure transparency and understanding.
Warranty & guarantee: Each project comes with a warranty and guarantee, offering you peace of mind and assurance about the quality of Koehn's work.
From contract signing to after-service care, Leroy explained to me that Koehn Painting remains committed to providing a seamless and satisfying experience to Newton, KS, residents.
If you want to learn more about Koehn and our painting services, feel free to get a quote from us.