Residential painting in Wichita, Kansas is more than just about choosing the perfect hue for your walls. While the brush strokes of color add a personal touch and can transform the ambiance of your home, the cost of residential painting is a significant aspect that will guide the direction of your painting project and should not be overlooked.
Note that the walls of your home aren't just barriers; they're canvases waiting to be brought to life with vibrant colors and designs. To help you with this, we will dive into the intricacies of estimating the cost of residential painting.
Whether you're a DIY enthusiast or considering hiring professionals, it's crucial to understand the factors influencing the overall expenses. From the surface area and type of paint to labor costs and unforeseen expenditures, you'll know the ins and outs of painting cost calculations.
So, if you dream of a refreshed living room, a tranquil bedroom sanctuary, or an exterior that exudes curb appeal, journey with us as we unravel the art and science behind estimating residential painting costs. Armed with the insights from this guide on the cost of residential painting, you'll be poised to make well-informed choices, realize your vision, and transform your home into a living masterpiece without straining your finances.
Understanding the Role of House Painters in Wichita, Kansas
When it comes to revitalizing the aesthetic appeal and protection of your home, the role of professional house painters cannot be overstated. In the vibrant city of Wichita, Kansas, the importance of skilled house painters resonates deeply, especially in a region where weather conditions can challenge the integrity of exterior surfaces.
As a result, house painters in Wichita, Kansas, play a crucial role in breathing new life into residential structures. Their responsibilities extend beyond applying paint to surfaces, as these professionals also: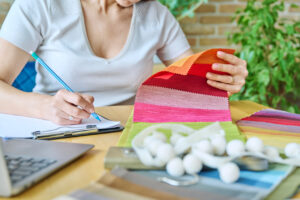 Read blueprints and examine the condition of surfaces to determine the exact kind and amount of work necessary.
Expertly make on-site arrangements such as erecting scaffolding and covering fixtures.
Engage in meticulous scraping, sanding, and removal of old paint to create the ideal canvas for the fresh coat.
Fill cracks and holes with specialized materials, ensuring a smooth and durable finish.
In Wichita, Kansas, where each neighborhood has its own character, house painters possess a wealth of skills that set them apart as true artisans. Their expertise includes:
Unparalleled understanding of painting materials, enabling them to select, mix, and apply paints with precision.
Mastery of various tools such as brushes and caulking guns, creating seamless, even strokes and exceptional results.
Adaptability in mastering commercial and construction painting techniques, catering to both residential and larger-scale projects.
Understanding residential painting and the world of house painters in Wichita, Kansas, unveils a fascinating blend of skills, dedication, and craftsmanship. These professionals transform homes into works of art, breathing new life into neighborhoods and enhancing property values. Their meticulous approach, balanced by an acute sense of safety and precision, defines them as indispensable contributors to the community's aesthetic tapestry.
So, the next time you stroll through the leafy streets of Wichita, Kansas, take a moment to appreciate the expert hands that have painted these homes, enriching the city's visual allure, one brushstroke at a time.
Contact us here if you would like to find the best painting contractor for your residential or commercial needs.
Decoding The Cost To Paint a House
Having looked at the role of interior and exterior house painters, we can now look at the cost to paint a house and the factors that also affect the cost of residential painting.
When venturing into the realm of interior painting, size reigns supreme. The square footage of your rooms is the foundation upon which costs are estimated. Hence a local painter typically charges $3 to $7 per square foot.
However, the location and other unique requirements can sway the price—for instance, high ceilings, accent walls, and wall repairs can result in fluctuations in pricing. Here's a snapshot of how different home sizes influence the average costs to help you estimate how much it is to paint a house interior:
| | |
| --- | --- |
| Home Size (sq ft) | Average Cost Range |
| 500 | $1,500 – $3,500 |
| 1,000 | $3,000 – $7,000 |
| 1,500 | $4,500 – $10,500 |
| 2,000 | $6,000 – $14,000 |
| 2,500 | $7,500 – $17,500 |
| 3,000 | $9,000 – $21,000 |
| 3,500 | $10,500 – $24,500 |
Also, it's worth noting that each room in your home has its needs and demands, which can influence the price as shown:
Bedroom: $300 – $750
Living room: $900 – $2,000
Bathroom: $150 – $350
Kitchen: $500 – $3,250
Dining room: $675 – $1,575
Stairways: $800 – $1,250
Hallways: $300 – $1,000
Shifting our focus to exterior painting, the interplay of materials and size will dictate the cost. Exterior painting costs hinge on the square footage of surfaces, with additional considerations for the type of siding material. Let's decipher the key material-related costs:
Vinyl: A budget-friendly option at $1 – $3 per sq ft.
Wood: A comparable cost at $1 – $3 per sq ft, with added expenses for rotten wood replacement.
Concrete: Ranging from $1.20 to $2.70 per sq ft, potentially doubling for prep work.
Stucco: Pricier at $1.50 – $4 per sq ft due to textured ridges.
Metal: Aesthetic option at $1.50 – $4 per sq ft.
Brick: Rough surface adds prep costs, ranging from $1.40 – $4.20 per sq ft.
Basically, if we were to summarize the factors that influence the cost of residential painting, they would be:
Paint Types: Different paint types and sheens introduce price variations.
Materials Used: Equipment, brushes, and tapes collectively influence expenses.
Labor Costs: Professional painters command $20 – $50 per hour.
Geographic Location: Urban settings can elevate labor costs.
Wall Repairs: Wall repairs introduce additional charges.
Texture of the painting surface: Textured surfaces necessitate more paint.
Accent Intrigue: Accent walls introduce varied costs.
With this breakdown of the cost of residential painting, you should now have the information you need to make informed decisions on choosing house painters for your painting needs.
Tips To Save on the Cost of Residential Painting
Before we conclude on the cost of residential painting, it is worth looking at some tips to save on your residential painting costs without compromising on the quality of your project: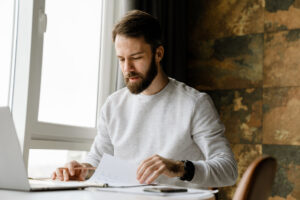 Obtain competitive bids: In the pursuit of budget-friendly residential painting, the first step is to gather estimates from various painters. This way, you gain a clearer understanding of the price range for your project, enabling you to make an informed decision that aligns with your budget.
Lay the foundation with a written contract: Once you've chosen a painter, don't proceed without a well-drafted contract. A comprehensive contract should detail the scope of work, estimated hours for preparation and painting, specified products to be used, and the cost for any additional coats.
DIY to trim labor expenses: The labor component of your painting project is often the most significant expense. To cut costs, consider tackling some tasks yourself. Perform activities like trimming shrubs, clearing spaces for painters, or even removing and reinstalling outlet covers, switch plates, and doorknobs.
Paint early: One critical aspect often overlooked is the timing of your painting project. Waiting until signs of wear, such as peeling or flaking paint, become prominent can lead to extensive preparation efforts, ultimately inflating costs. Repainting before such visible deterioration sets in can significantly reduce these expenses.
Trim the fat: Review your contract closely to identify areas that might not be essential to your vision. Skipping certain aspects, such as repainting ceilings or closet interiors, can translate to tangible savings. By streamlining the scope, you can ensure that your resources are allocated to the most impactful aspects of the project.
Make strategic color choices: Choosing the right colors for your residential painting project can influence costs. For instance, re-coating your existing colors instead of opting for a complete color change can reduce the required coats. Also, be cautious with deep shades that may necessitate additional layers; premium paints can help mitigate this issue.
With all that has been discussed, you should now be ready to confidently embark on your painting journey. Whether it's a single room, an exterior overhaul, or an entire house transformation, your ability to navigate the cost of residential painting will ensure you achieve the look you desire without breaking the bank.
If you want to learn more about Koehn and our painting services, feel free to get a quote from us.