In the United States, affordable housing remains a significant challenge. More often than not, families are either left struggling to pay rent or they are forced to leave their homes, with some living out of their cars. This has resulted in organizations such as the Harvey County Habitat for Humanity, a non-profit, rising to the occasion to assist these residents of Harvey County.
The demand for housing has skyrocketed in recent times, but the supply, especially of new homes, lags behind. This disparity has led to soaring housing prices, making it increasingly challenging for many Americans, including renters, potential home buyers, and low-income households, to secure affordable housing.
Several root causes underpin this housing crisis. A primary factor is the limited new construction. The escalating cost of construction materials, influenced by disruptions from the COVID-19 pandemic and tariffs on imported goods, has inflated the expenses of building new homes.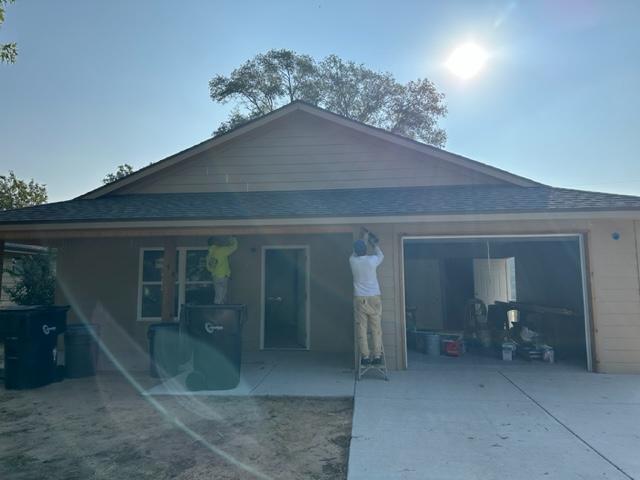 Moreover, regulatory hurdles, encompassing local and state regulations such as zoning laws and building codes, have amplified the cost of new constructions, restricting the availability of affordable housing.
The repercussions of this housing deficit are numerous. From an economic perspective, the scarcity of affordable housing can deter businesses from drawing and retaining talent, especially in regions with high living costs. On a social level, housing instability can lead to detrimental health effects and magnify existing disparities. This shortage has further widened the wealth gap as economically disadvantaged families struggle to find housing in regions with lucrative job opportunities.
Drawing inspiration from the global mission of building strength, stability, and self-reliance through shelter, Harvey County Habitat for Humanity seeks to unite individuals to construct homes, foster communities, and instill hope. Their vision aligns with the aspiration of a world where every individual has a suitable place to reside. By aiding families in obtaining secure, affordable housing, they champion justice and aim to disrupt the cycle of poverty.
Habitat for Humanity's strategy is anchored in community involvement. Their goal is to erect one home annually for a deserving family in Harvey County. The selection criteria for these families encompass their degree of need, yearly income, and capability to manage monthly mortgage payments. These homes aren't handed out freely; recipient families must contribute "sweat equity" hours and pledge to cover the mortgage.
The organization's endeavors are bolstered by private contributions, grants, volunteer efforts, and yearly fundraising events. They forge partnerships with local entities, enterprises, and the wider community to amass essential materials and backing for each initiative. With a governing board consisting of volunteers from varied sectors, Habitat for Humanity of Harvey County is committed to tackling the housing issue and effecting a genuine difference in countless lives.
A Look at a Harvey County Habitat Home Painted by Koehn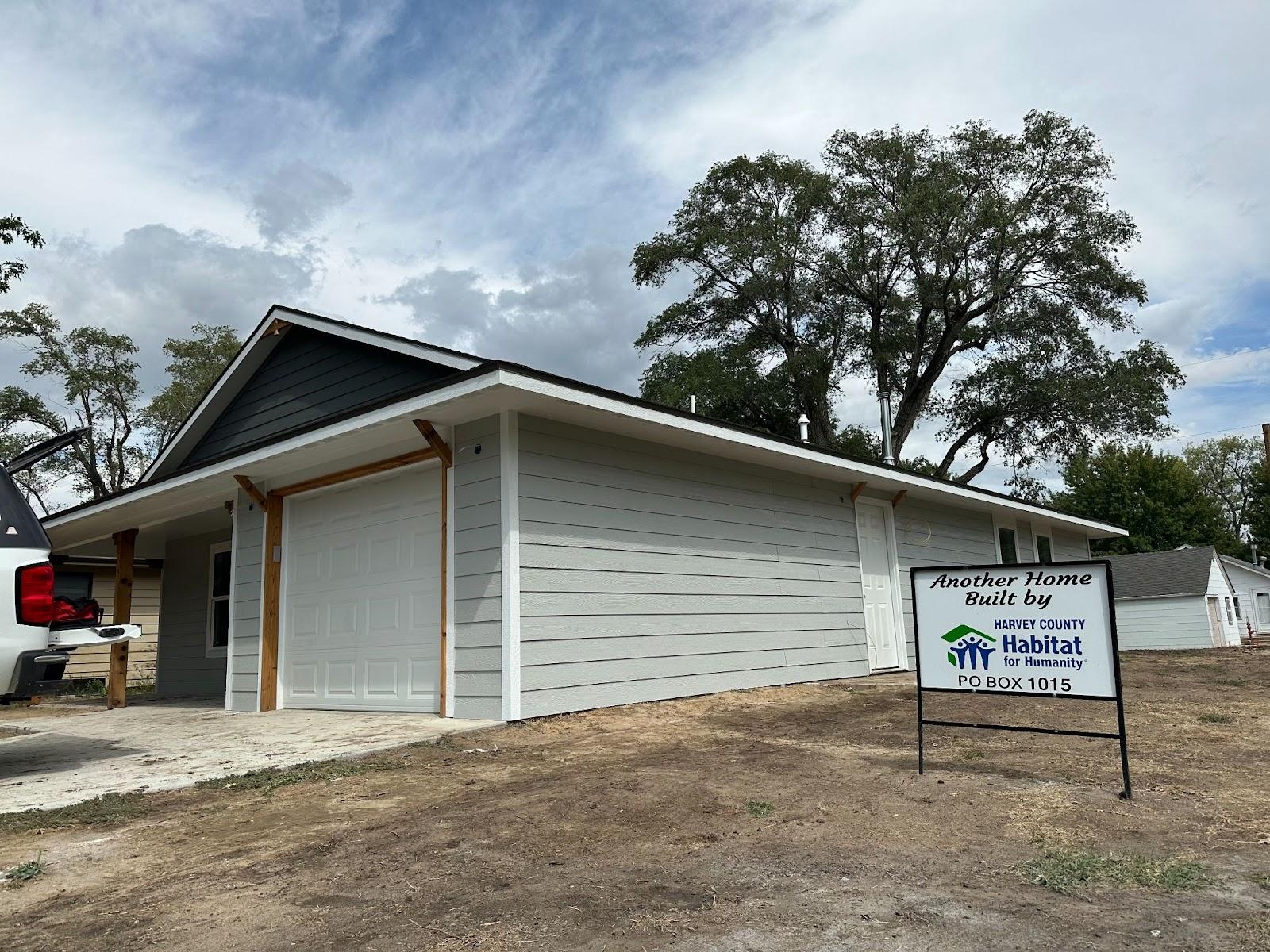 Our team at Koehn Painting had the opportunity to witness and be part of a habitat home transformation. A newly constructed bungalow by Harvey County Habitat for Humanity, representing hope and a new beginning for a deserving family, stood tall, awaiting its final touch. That's where we stepped in, bringing our passion for adding value to the lives of our employees and clients and our expertise in commercial and residential painting solutions.
We are proud that we took on this project and gave this home its vibrant exterior paint finish. Completed in September 2023, every detail was meticulously planned and executed by our dedicated team. From caulking the new siding to ensuring the cedar on the garage opening remained unpainted to preserve its natural color, we ensured precision in every stroke.
The transformation began with priming all soffits, followed by diligently covering the windows, cedar wood, soffits, and fascia. The gables received a sophisticated darker gray shade, while the siding was adorned in a lighter, elegant hue. The trim, soffits, and fascia were painted with a pristine white, enhancing the home's overall charm.
While we worked on the house exterior, the homeowner showcased their commitment by painting the interior, fulfilling their 'sweat equity' requirement – a beautiful collaboration that brought the home to life.
Contact us here if you would like to find the best painting contractor for your residential or commercial needs.
Koehn's Continued Partnership With Harvey County Habitat for Humanity
As we reflect on our recent collaboration with Harvey County Habitat for Humanity, we're filled with a sense of pride and accomplishment. Our journey, which culminated in September 2023, was not just about painting a house; it was about crafting dreams, hopes, and brighter futures for deserving families.
This project was more than just a job for us; it resonated with our core focus. At Koehn Painting, our purpose, cause, and passion have always been to add value to the lives of our employees and clients. We're not just in the business of providing commercial and residential painting solutions; we're in the business of transforming spaces and, in turn, lives.
Looking ahead, our vision is clear. By the end of 2025, we aim to introduce our 'House Painting Give Away' program. We're excited about the prospect of continuing our partnership with Habitat for Humanity and expanding our community give-back initiatives. The idea of nominating deserving families for a home makeover is on our horizon, and we're eager to bring this vision to life.
Our partnership with Habitat for Humanity is a testament to what we at Koehn Painting stand for. It's about more than just paint and brushes; it's about community, collaboration, and creating lasting change. We're excited about what the future holds and are committed to making a difference, one brushstroke at a time.
If you want to learn more about Koehn and our painting services, feel free to get a quote from us.