When it comes to painting your home, deciding whether to hire local painters in Wichita Kansas or do it yourself can be challenging. However, the benefits of hiring a top-rated local painter are numerous and often outweigh the perceived savings of a DIY approach.
Professional painters bring expertise, efficiency, and an eye for detail, ensuring a high-quality finish. They understand the local climate and its impact on paint, and they use quality materials that last longer and look better.
In Wichita, Kansas, hiring a local painter means supporting the community and benefiting from a professional who understands the specific needs and preferences of the area. Wichita, Kansas, local painters will often be more accessible, providing personalized service and quicker response times. They are invested in their community's satisfaction and often go the extra mile to ensure a job well done.
The painting industry in Wichita, Kansas, is marked by a blend of experienced professionals and innovative newcomers. With a focus on customer satisfaction and quality work, local painters offer a wide range of services tailored to the community's needs. The industry thrives on local collaboration, often working with other businesses to provide a comprehensive service that enhances the beauty and value of homes in Wichita.
While the allure of DIY painting has grown with the availability of online tutorials on sites like YouTube, it's not without its challenges. DIY painting can lead to safety risks, especially with high ceilings and the improper application of specialty finishes. Professional painters have the tools, experience, and knowledge to handle these complexities, ensuring a result that enhances your home's beauty without the risks associated with DIY efforts.
The importance of professional painting services
Quality in painting is not just about aesthetics; it's about durability, protection, and enhancing the overall value of your property. Professional painters ensure that the right techniques and materials are used, resulting in a finish that stands the test of time.
A fresh coat of paint can transform a space, adding character and vibrancy. More than just a visual upgrade, quality paint can increase the market value of your property, make a room appear larger, protect against damage, and even improve air quality with the use of eco-friendly paints.
While DIY painting may seem appealing, the difference in quality, safety, and longevity between professional and DIY jobs is significant. Professionals bring expertise in preparation, application, and finishing, ensuring a beautiful and long-lasting result.
Professional painters are trained to handle safety risks, such as working with high ceilings or dealing with lead-based paint. They use proper equipment and follow safety protocols, ensuring that the painting process is conducted without risk to the homeowner or the painter.
With growing concern for the environment, many professional painters now offer eco-friendly options. These paints are low in harmful chemicals and are applied in a manner that minimizes waste and environmental impact. Hiring a professional who offers these options is a responsible choice for both your home and the planet.
What Makes A Residential Interior Painting Contractor Top-Rated
Let's assume you want to hire local painters in Wichita Kansas. To make the most of your residential interior painting, you need a top-rated contractor, as this can either make or break your project. So what exactly makes a painting contractor top-rated? Let's delve into the key factors that contribute to a painter's rating and why they matter: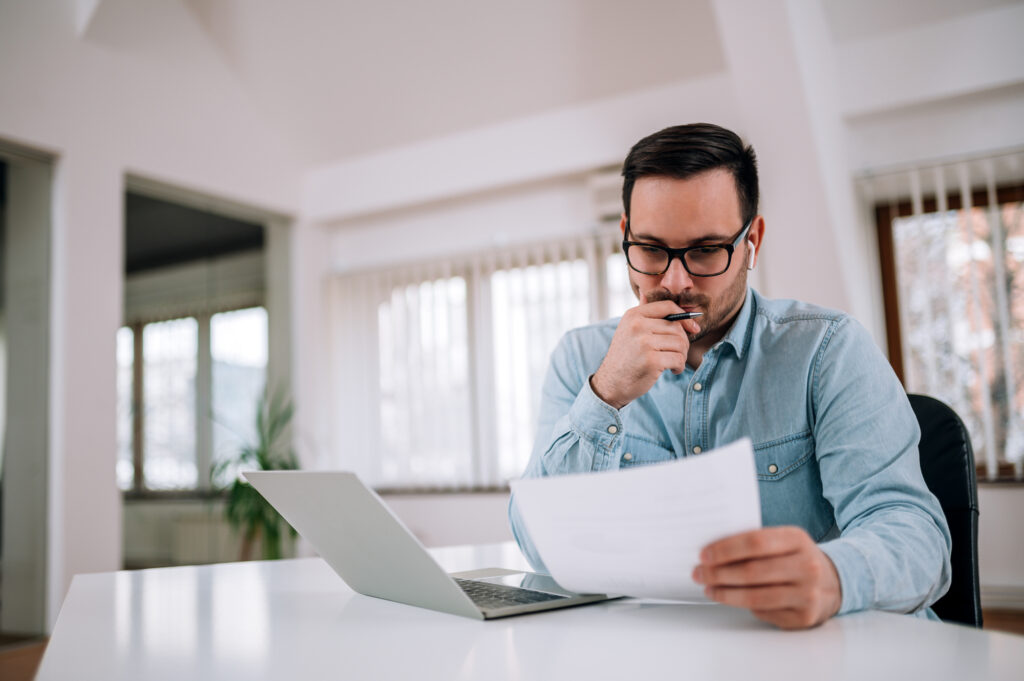 Customer reviews: Customer feedback is a vital aspect of rating a painting contractor. Reviews provide real-world insights into the contractor's quality of work, professionalism, and overall customer satisfaction.
Professional certifications: Certifications from recognized industry bodies demonstrate a contractor's commitment to adhering to industry standards and best practices.
Years of experience: Experience is often a strong indicator of a contractor's skill level and reliability. A seasoned painter is likely to have honed their craft and developed a reputation for quality work.
Attention to detail: A top-rated contractor pays meticulous attention to detail, ensuring that every aspect of the painting job is executed with precision.
Punctuality and organization: Being punctual and organized reflects a contractor's respect for the client's time and property. It also contributes to a smooth and efficient painting process.
Professionalism: From the initial interaction to the completion of the job, a professional approach signifies a contractor's dedication to delivering a quality finished product.
One should note that ratings are not mere numbers or labels; they are reflective of the contractor's ability to meet and exceed client expectations. A top-rated contractor with great ratings is likely to:
Provide high-quality work: Attention to detail, professionalism, and experience contribute to a flawless finish.
Offer great customer service: Friendly communication and punctuality enhance the overall customer experience.
Maintain a clean and orderly workspace: An organized approach ensures that the client's property is respected and maintained throughout the project.
Deliver on time: Adhering to the agreed-upon timeline demonstrates reliability and efficiency.
Before we dive into the six best residential contractors, note that hiring a top-rated interior painting contractor brings many benefits beyond mere aesthetics. These include: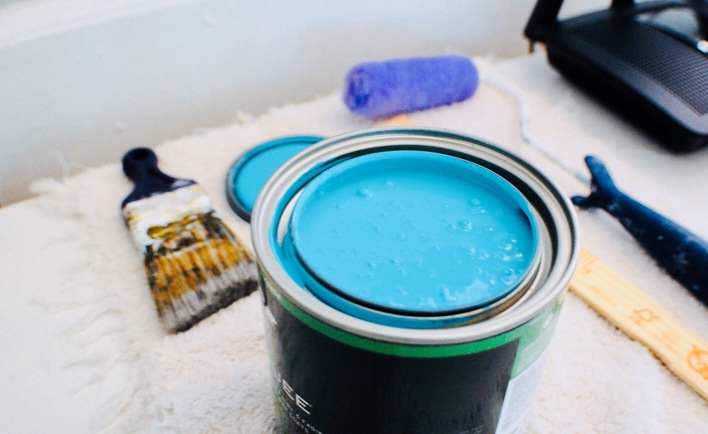 Time efficiency: Top-rated painters are experts in completing their painting jobs within the stipulated time, allowing you to focus on other essential aspects of your life. Their specialized training and experience enable them to work quickly and effectively, ensuring that your interior walls shine with perfection.
Better quality: Quality is a hallmark of top-rated painters. They know how to prepare the walls, choose the right colors, and apply the paint with precision. Their expertise ensures that the final product is impressive in quality, enhancing the charm of your house.
Insurance cover: One significant benefit of hiring a professional interior painting contractor is the insurance cover they provide. In case of any mishap, the insurer is bound to give compensation. This assurance adds a layer of security and peace of mind to the painting process.
The right tools and equipment: Professional painters come fully equipped with the necessary tools and protective gear to achieve paint perfection. They handle these tools with expertise, ensuring a smooth and mess-free painting experience. The use of professional tools also contributes to the longevity and effectiveness of the paintwork.
Profound interior painting knowledge: Top-rated painters are well-versed in the latest trends and advancements in interior painting. They know which paints and colors should be used for specific areas and go beyond mere color selection to deliver the best results. Their deep knowledge ensures that you receive a tailored painting solution that aligns with your preferences and the latest design trends.
Environmental considerations: Many top-rated painters, like MGP, focus on durability and fewer environmental impacts. They often offer eco-friendly painting solutions that align with modern sustainability goals.
Contact us here if you would like to find the best painting contractor for your residential or commercial needs.
The 6 Best Residential Painting Contractors Near Me in Wichita, Kansas
With so many options available when you perform an online search for "residential painting contractors near me," how do you hire local painters in Wichita, Kansas or choose the one that's right for you? Here, we've narrowed down the top six residential painting contractors in Wichita, Kansas, to help you make an informed decision.
Koehn Painting stands out as the top choice for interior painting in Wichita, Kansas. Their local expertise, customer-centric approach, commitment to quality, and comprehensive services make them an ideal partner for your home's aesthetic upgrade.
Local expertise – Koehn Painting has been a cornerstone in the Wichita community for over 30 years, providing both interior and exterior residential painting services. Their deep understanding of local weather conditions, trends, and paint types ensures that they bring out the best in homes like yours.
Free in-home estimate – Recognizing that painting your home is a deeply personal project, Koehn Painting offers free in-home estimates. This comprehensive consultation process ensures that they not only meet but exceed your expectations, setting a clear and mutually agreed-upon vision before commencing the project.
Skilled and experienced painters – Koehn's house painting team comprises professionally insured painters with a wealth of knowledge and years of experience. Their attention to detail and strive for perfection on every job allows them to offer a satisfaction guarantee on all projects.
Detailed surface preparation – Before painting, Koehn takes care of all detailed surface preparation, including professional repair, caulking, and protection for your furniture and plants. They are committed to leaving your home as neat and clean as they found it.
Reputation – Known as the "neatest and cleanest" painters in the area, Koehn's strong reputation has been earned through their commitment to quality work. They are meticulous in their approach and treat clients' homes as if they were their own.
Customer focus – Your needs and expectations are paramount to Koehn Painting. They listen to your unique requirements and provide a fixed-price proposal, ensuring transparency and avoiding unexpected cost overruns.
Safety – Koehn prioritizes the safety of everyone involved in their projects. Their residential painters receive regular safety training and use proper personal protective equipment, tools, and equipment.
Benefits of choosing local contractors – By choosing Koehn, you are selecting a local contractor who understands the local climate, has an easily verifiable local reputation, and complies with local regulations.
Quality finish and time management – Koehn Painting is renowned for its high-quality finishes and efficient time management. They dedicate full days to the task if necessary, ensuring deadlines are met, and your routine is minimally disturbed.
Return on investment – Although hiring Koehn might seem expensive initially, it can be seen as an investment. The superior quality results delivered by them provide a satisfactory return, improving the aesthetics and value of your home.
River City Painting is another excellent option for those in the Newton area. They also have a strong commitment to quality and customer satisfaction. With a team of skilled professionals, River City Painting offers a range of services to meet your painting needs.
Western Home Painting is known for its quality work and dedication to customer satisfaction. Their about page highlights their commitment to excellence and their range of services. If you're looking for a reliable and professional painting contractor, Western Home Painting is a solid choice.
Universal Painting LLC offers exceptional quality products and applies them with seasoned expertise and refined technique. Their about page details their capabilities, including residential, commercial, and interior painting. Universal Painting's commitment to perfection and superior workmanship makes them a top choice for painting services in Wichita, KS.
JC's Painting offers quality interior and exterior painting solutions in the Newton, Kansas area. Their website features testimonials from satisfied customers, praising their quality workmanship and professionalism. If you're looking for impeccable work for your home's exterior or interior, JC's Painting is a great choice.
All Eyes Painting began in 2020 with a catchy saying, "It takes all eyes to see a good painting." They are a family-owned and operated business, taking pride in doing the job right and standing behind a 3-year warranty. All Eyes Painting's guarantee of satisfaction and stress-free process makes them a reliable option for residential and commercial painting services.
Hire local painters in Wichita, Kansas: A Step By Step Guide
Now that you have an idea of some of the best painting contractors in Wichita Kansas, we will now conclude with a guide on how to Hire local painters in Wichita, Kansas.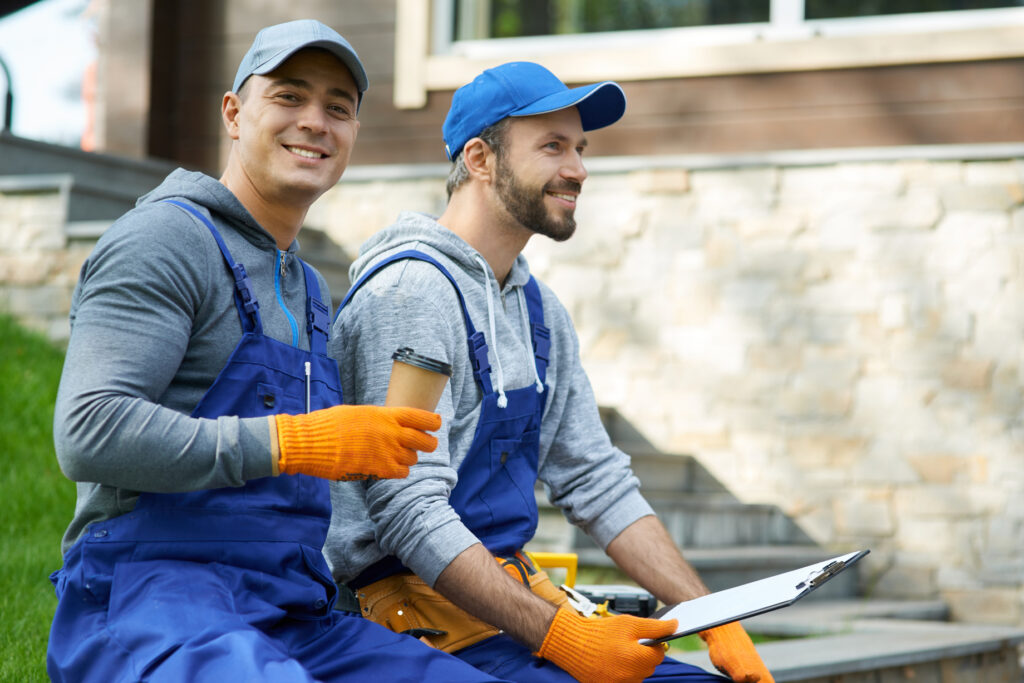 Here's a tailored step-by-step guide for Wichita residents:
Identify Your Needs: Determine the scope of the project, including the areas to be painted and the desired finish.
Research Local Painters: Look for local painters with good reviews and experience in Wichita.
Get Multiple Quotes: Contact at least three contractors for quotes, ensuring they visit the site for an accurate estimate.
Check References and Past Work: Ask for references and possibly visit past projects.
Discuss the Details: Talk about timelines, materials, and any specific requests.
Sign a Contract: Ensure everything is in writing, including the scope, price, and timeline.
Also, to ensure successful collaboration with your chosen contractor:
Communicate Clearly: Regularly discuss progress and any concerns.
Be Flexible: Allow for some flexibility in scheduling, especially due to weather.
Respect Their Space: Provide space for the contractor to work and store materials.
Provide Feedback: Don't hesitate to share your thoughts during the project.
Finally, remember that hiring a local painter in Wichita, Kansas, ensures personalized service, community investment, and often superior quality. Some contractors may cost more upfront, but the long-term value in aesthetics and durability is well worth it.
If you want to learn more about Koehn and our painting services, feel free to get a quote from us.