In today's digital age, where options are just a click away, reviews and ratings have become the modern word-of-mouth. They serve as critical indicators of a business's credibility and quality of service. This is especially true for service-based industries like house painting Wichita KS, where the stakes are high—after all, your home is one of the most important investments you will ever make.
Amidst this backdrop stands Koehn Painting, a stalwart with over three decades of exemplary painting services. Our commitment to craftsmanship and customer satisfaction has earned us a stellar reputation in the Wichita, Kansas, community. But how does one identify or choose a contractor of Koehn's caliber? What attributes should homeowners prioritize when entrusting someone with the aesthetics of their sanctuary?
Choosing a house painting service is not just about color palettes and design aesthetics; it's also about entrusting someone with the look and feel of your home. That's why reviews and ratings are invaluable. They offer insights into real customer experiences, helping you make an informed decision.
In this blog, we will go deeper into the role of reviews and ratings in the house painting industry in Wichita, KS, and how they can guide both consumers and businesses toward success.
We'll kick off our exploration by shedding light on the transformative power of digital testimonials in shaping consumer choices.
The Rise of Reviews and Why They Matter for Painters: Wichita, KS
In today's digital age, the influence of online reviews on consumers' purchasing decisions cannot be overstated. From selecting a restaurant for dinner to choosing a painter for a home renovation project, online reviews play a pivotal role in shaping opinions and driving sales. Let's explore why reviews have gained such prominence and why they are particularly crucial the painters Wichita KS has:
The shift to online recommendations – Traditionally, consumers relied on word-of-mouth recommendations from friends and family. However, with the advent of the internet and the proliferation of review sites, there's been a paradigm shift. Now, consumers lean heavily on their online community for advice. Businesses no longer have the sole power to broadcast their marketing messages; the masses are now conversing with one another, and if a service or product doesn't meet expectations, they'll be quickly exposed.
The SEO advantage – Online reviews aren't just about customer feedback; they're also about visibility. Search engines prioritize content that's fresh and original. Business reviews feed this content machine, ensuring brands remain favored by algorithms. A positive online presence bolstered by good reviews ensures that your business stands out when potential customers search for services. For local businesses, like house painting Wichita KS contractors, this is especially crucial. Factors such as the quantity, velocity, and diversity of reviews play a significant role in local search algorithms.
Trust and credibility – It might seem counterintuitive, but consumers often trust online reviews as much as personal recommendations from friends and family. A positive stream of reviews can significantly enhance a brand's trustworthiness. Interestingly, even the manner in which businesses respond to negative reviews can influence perceptions. A proactive, empathetic response to a negative review can demonstrate a brand's commitment to customer satisfaction, potentially converting a disgruntled customer into a loyal one.
Insights and continuous improvement – Online reviews provide businesses with a goldmine of feedback. This real-time feedback is invaluable for identifying areas of improvement and rectifying them promptly. Constructive criticism can be a catalyst for positive change, ensuring businesses continually refine their offerings to meet customer expectations.
Clear and measurable impact on sales – A study by the Harvard Business School found that even a one-star improvement on platforms like Yelp could boost sales by 5% to 9%. For businesses, especially in niche sectors like house painting in Wichita, KS, this could translate to significant revenue.
In today's interconnected world, online reviews are the lifeblood of businesses, especially for those in the house painting Wichita KS industry. These reviews shape perceptions, drive sales, and provide invaluable insights. For painters in Wichita, KS, understanding and leveraging the power of online feedback is crucial for sustained success.
Contact us here if you would like to find the best painting contractor for your residential or commercial needs.
A Look at the Different Review Platforms for House Painters Wichita KS
Given the significance of reviews, platforms dedicated to them have sprouted across various industries. Let's delve into the specific review platforms one can use when looking for house painting Wichita KS contractors:
Overview: Yelp is a popular platform where users can search for various services, including house painters Wichita KS. It provides ratings, reviews, and sometimes photos of the work done.
User reviews: Yelp's strength lies in its vast user base, offering authentic reviews from customers.
Business details: Each listing provides details about the business, including contact information, services offered, and pricing, if available.
Search filters: Users can filter results based on ratings, location, price, and other criteria to find the best match for their needs.
Overview: Angi is a platform dedicated to home services, providing detailed reviews and ratings for professionals, including house painters in Wichita, KS.
Verified reviews: Angi prides itself on having verified reviews, ensuring that feedback is from genuine customers.
Detailed profiles: Professionals on Angi often have detailed profiles, including services offered, pricing, and, often, photos of completed projects.
Service guarantees: Some professionals on Angi offer service guarantees, providing an added layer of assurance to homeowners.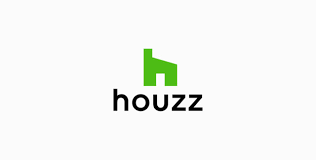 Overview: Houzz connects homeowners with home improvement professionals, including house painters. It offers a comprehensive list of painters in Wichita, complete with ratings, reviews, and project photos.
Detailed profiles: Each painter or painting company has a profile showcasing their work, average ratings, and customer reviews.
Customer testimonials: Real customer testimonials give potential clients insights into past customer experiences.
Variety of services: Apart from traditional painting services, some professionals on Houzz offer specialized services like wallpapering and carpentry.
Professional guidance: Houzz offers a hiring guide and a feature to get matched with local professionals based on specific requirements.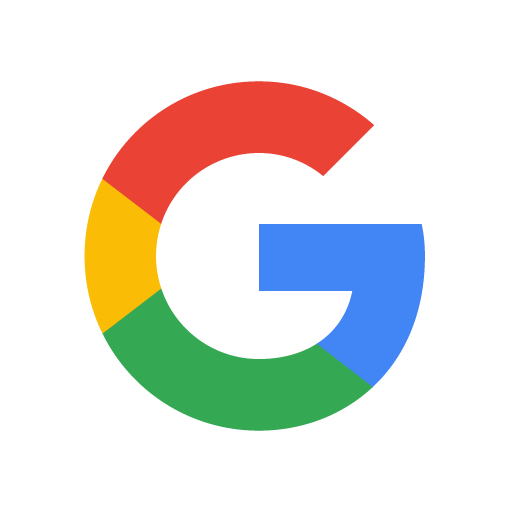 Overview: Google reviews are integrated with Google Business Profiles and appear alongside businesses in Google Maps and Search. These reviews provide valuable insights and can significantly influence a business's online reputation.
Ease of Use: Customers need a Gmail address to leave a review; hence, they must sign in to their Google Account.
Verification: This allows your business information to appear on Maps, Search, and other Google services. Moreover, your business must be verified to respond to a review.
Engage with Reviews: Responding to reviews can build trust among your customers. They appreciate when businesses value their feedback.
Sharing Review Links: Businesses can create and share links for customers to leave reviews. These links can be included in thank you emails, at the end of chat interactions, or even on receipts.
Each platform offers unique features catering to different needs. Yelp is great for a quick overview and user reviews, Angi provides detailed and verified reviews with a focus on residential house painters, and Houzz offers a comprehensive look at professionals with a focus on design and home improvement. For local residents looking for painters, Wichita KS, painters can easily be found using some of these platforms.
House Painting Wichita KS: What Online Reviews Say About Koehn
Having explored the significance of reviews and the various platforms available for finding local painters, let's turn our attention to our own online feedback.
Here's a snapshot of what online reviews on Google reviews reveal about Koehn Painting:
A commitment to quality and professionalism – Koehn Painting has garnered praise for its thoroughness, from detailed estimates to the final execution of the painting job. Customers appreciate our transparency in pricing and our dedication to delivering high-quality work. One reviewer mentioned how the entire process, from start to finish, was seamless, and any issues were promptly addressed.
Transforming visions into reality – Several reviews highlight Koehn Painting's ability to bring their clients' visions to life. Whether it's creating an adorable small-town candy store or painting intricate designs on a tin ceiling, Koehn's expertise shines through. Our versatility in handling both exterior and interior painting projects, including unique tasks like painting concrete floors, is commendable.
Building trust through communication – Effective communication is a recurring theme in the reviews. Customers value our prompt responses, clear communication, and proactive approach. We constantly engage with reviewers, even thanking them for their feedback, helping us build lasting relationships.
A first choice for many – Our reputation extends beyond individual homeowners. We are trusted by businesses and contractors for both residential and commercial projects.
Employee satisfaction – It's worth noting that positive feedback isn't limited to customers alone. Our employees and consultants have shared their positive experiences, emphasizing our caring work environment.
The positive reviews for Koehn Painting Co. LLC on Google paint a vivid picture of our values, quality, professionalism, and customer satisfaction. So, if you're a homeowner in Wichita, KS, looking to revamp your living space with house painting, Wichita KS has a plethora of options available to you. Hopefully, the online testimonials for Koehn Painting make a compelling case for considering us as your go-to choice.
If you want to learn more about Koehn and our painting services, feel free to get a quote from us.