The painting industry, like any other, isn't devoid of subpar interior painting service providers who may overpromise and underdeliver. Some might lack professionalism, have inadequate experience, or use low-quality materials, all of which can lead to unsatisfactory results and a waste of your hard-earned money.
Choosing the best interior painting service provider can make all the difference between a home that looks fresh, vibrant, and welcoming versus one that appears dull, worn-out, or even uninviting. This decision can also impact your property's value, the longevity of the paint job, and even your daily living experience.
However, navigating through the various painting contractors near you and zeroing in on a reliable, high-quality interior painting service provider can prove to be challenging, especially if this is your first time doing some interior painting for your home. 
That's where this blog comes in. In this blog post, we delve into the crucial do's and don'ts when choosing an interior painting service. Our aim is to empower you with actionable insights that help you avoid common pitfalls and lead you toward a service that matches your needs, preferences, and budget.
A paint job is not just about altering the color of your walls but about enhancing your space's overall aesthetic, protecting your property, and indirectly improving your quality of life.
Before delving into the do's and don'ts of choosing an interior painting service, it's pivotal to grasp why a quality service is essential. Interior painting offers a range of benefits to your home, such as:
Increasing your home's value: One of the most effective ways to increase your home's value is surprisingly cost-effective: a professional paint job. A top-notch paint job not only adds aesthetic appeal but can also influence potential buyers' impressions of your property. Not to mention, a well-done paint job can last up to seven years, offering an impressive return on investment and a fresh look that stands the test of time.
Amplifying the overall mood: The color of your walls can significantly influence your mood. A new paint job can transform your living space into a haven of comfort, making it a joy to spend time in. Whether you're after a sense of tranquility with cool blues, an energy boost with vibrant yellows, or a warm and cozy vibe with rich earth tones, the right color palette can truly create your ideal atmosphere.
Protecting from damage: A fresh coat of paint is about more than aesthetics—it's a line of defense for your home. Painting acts as a seal, keeping unwanted moisture at bay and safeguarding your home's structural integrity. Additionally, it helps prevent unsightly and potentially harmful mold growth. Moreover, a layer of high-quality paint can shield your walls from everyday wear and tear, helping your home stand strong against the march of time.
Improving your home air quality: Modern painting practices prioritize not only beauty but also health. Most modern paints are low or zero VOC (Volatile Organic Compounds), meaning they emit fewer harmful gasses. This conscious choice significantly improves the air quality in your home, which can be particularly beneficial for those with allergies, asthma, or chemical sensitivities.
Revitalizing your home's appearance: Last but certainly not least, painting can work wonders to beautify your home's interior. A fresh coat can conceal unsightly dents and marks, giving your walls a clean and refreshed look. Plus, by choosing a trendy paint color, you can effortlessly bring your home's style into the present day, creating a space that's both comfortable and contemporary.
Now that you understand the benefits of interior painting, we can now dive into what you should do when looking for an interior painting service provider.
What You Should Do When Looking for Interior Painting Services
It is likely that there are multiple interior painting services near you, and choosing the best interior painting service provider can prove to be challenging. Knowing what to do and what to look for can help ease this process. Thus, what you should do is: 
Analyze their experience: A competent painting contractor needs to have relevant experience, but it's not only about the number of years under their belt. Ensure that they have expertise in the type of project you're planning—in this case, interior residential painting. This experience should extend to skills like sanding, handling painting equipment safely, using different brushes and rollers, applying finishes, and working with all types of house paint.
Consider their degree of knowledge: Your chosen contractor should be more than just a hands-on expert. They should also serve as a guide, recommending the best materials, color palette, and types of sheen for your project. Their knowledge should be vast and updated, allowing them to share industry insights that can transform your painting project.
Review their portfolio: A picture is worth a thousand words, and this holds when assessing a painting contractor. Request to see pictures of their previous work. This visual evidence will help you gauge their capabilities, attention to detail, and overall quality of work.
Check their references and reviews: There's no better proof of quality than satisfied customers. Reputable painting companies should be able to provide you with references and reviews. Speaking to past clients will give you a sense of the contractor's professionalism, punctuality, and ability to deliver on promises.
Ensure they are using quality paint brands: The choice of paint brand matters. High-quality paints offer better coverage and longevity, improving the aesthetic and durability of your painted surfaces. Make sure your contractor uses brands that reflect a commitment to quality.
Check if they have any awards: Awards or recognition from credible institutions such as Angie's List, the Better Business Bureau, or local organizations highlight a contractor's dedication to excellence. These accolades can provide added assurance of their commitment to delivering top-tier work.
Verify insurance: Painting is not without its risks, and accidents can happen. Therefore, it's essential to ensure your contractor is bonded and carries valid general liability and workers' compensation insurance. This provides protection for both parties in case of unforeseen circumstances.
Ask for an estimate: You should receive a detailed, formal estimate outlining the project's scope. This should include the materials to be used, the chosen paint colors, and a signed contract. Clarity from the outset helps avoid confusion or disputes down the line.
Check if they can handle the disposal of hazardous materials: For homes built before 1978, lead paint may be a concern. The contractor you choose should have the necessary training and certifications to handle and dispose of lead paint safely, protecting you and your family's health.
Test their customer service: Finally, exceptional customer service can elevate your painting project experience. Your chosen contractor should be responsive, courteous, and service-oriented, guiding you through the process from planning to cleanup with professionalism and care.
Contact us here if you would like to find the best painting contractor for your residential or commercial needs.
What You Should Not Do When It Comes to Interior Painting Services
Just as there are things to do when selecting interior painting services, there are things you should not do when choosing an interior painting service provider.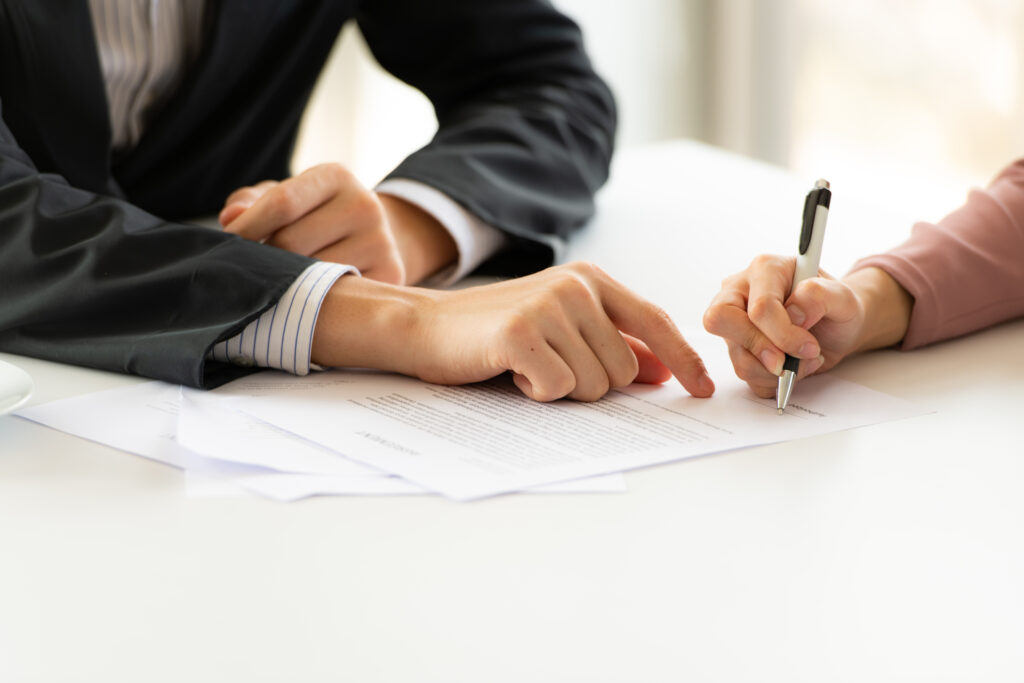 Overlooking the Value of Hiring Local: When you choose a local for home painting services, you're not only supporting your community but also ensuring convenience and reliability. Local contractors can easily adhere to schedules, arrive promptly on-site, and provide swift assistance in case of emergencies.
Neglecting to Verify Project-Specific Expertise: Every painting project is unique and might demand different skills. Whether it's wallpaper stripping or painting with a faux finish, your contractor needs to have the necessary expertise. Don't hesitate to ask about their experience with your specific project requirements.
Failing to Define the Project Scope: Laying out clear expectations is paramount for the successful delivery of interior painting services. Be detailed about your needs—perhaps you require mold and mildew removal, ceiling painting, or caulking replacement in addition to a simple color change. The more precise you are about your interior painting needs, the less likely you'll be disappointed with the end result.
Succumbing to the Allure of the Cheapest Quote: While budgeting is crucial, the cheapest quote is not always the best. In many cases, a low quote might involve cutting corners or the use of substandard paint. Instead of focusing purely on price, seek a comprehensive quote that provides the best value for your investment.
Neglecting a Written Contract: Verbal agreements may be more convenient, but they're not as reliable as written contracts. Regardless of how trustworthy the contractor seems, it's wise to have all details—including scope, materials, timelines, and payment schedules—documented in a formal agreement. This ensures both parties are on the same page and minimizes the potential for misunderstandings.
The Keys To Receiving The Best Interior Painting Service
Choosing the right interior painting service is more than just an item to check off your renovation to-do list. It's a decision that can significantly impact the beauty, protection, and value of your home. As such, it is key that you engage in careful thought, thorough research, and mindful decision-making.
Remember, the goal isn't just to alter the color of your walls but to enhance your living space and experience. And a high-quality interior painting service can help you do just that.
If you want to learn more about Koehn and our painting services, feel free to get a quote from us.