If you're looking to give your home a fresh new look, you are likely to begin your online search using the term "local painting contractors near me." Nothing beats a professional paint job, as a carefully chosen palette can transform your home, infusing new life into every corner.
However, finding the best contractor for your interior painting needs can be daunting, akin to finding a needle in a haystack. The sheer number of contractors available often complicates this task, each promising the best service at the best price.
A successful paint job depends heavily on the expertise of the contractor handling it. Thus, choosing the right contractor is not just about beautifying your space; it's also about ensuring the longevity of the work, saving you from unnecessary repairs and repainting in the future.
That's where this guide comes in. We've designed it to empower you with the knowledge to avoid common pitfalls in the search for a local painting contractor. In the following sections, we'll reveal nine crucial mistakes you need to avoid when looking for local painting contractors near you.
By the end of this blog, you'll be armed with a comprehensive understanding of the most common mistakes people make when choosing a local painting contractor.
9 Mistakes To Avoid When Selecting Wichita, KS Painters
So what mistakes should you avoid when selecting from a list of Wichita, KS painters?
Mistake 1: Not choosing a local contractor
A common mistake that homeowners often make is neglecting to select a local contractor, opting instead for larger national companies or even out-of-state contractors. While these larger companies may have extensive marketing campaigns that catch your eye, there are several reasons you should do an online search for local painting contractors near me: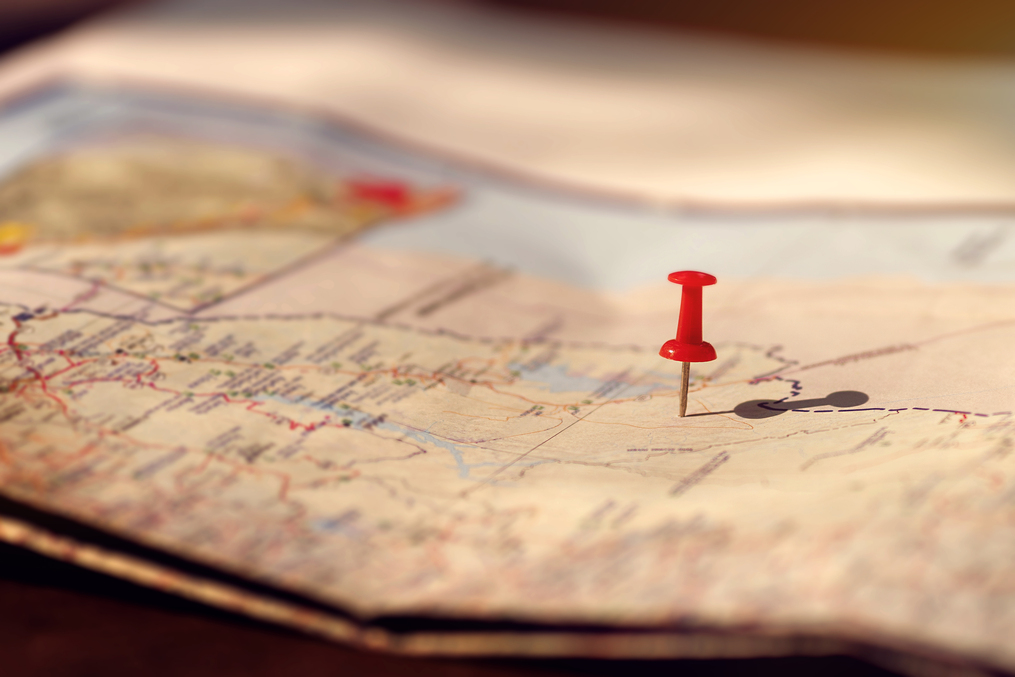 Familiarity with local conditions: Local contractors are familiar with the unique environmental conditions and building codes in your area. This means they can recommend the best paint and techniques for your location, considering factors such as the local climate, humidity levels, and sunlight exposure.
Community reputation: Local painting contractors live off their reputation. They depend on word of mouth and testimonials from satisfied customers in your community. As such, they are much more likely to provide high-quality work and exceptional customer service. If issues arise after the job is complete, local contractors are generally more responsive and can address any problems quickly.
Economic impact: Money spent on local businesses stays within the community and helps stimulate local economic growth. It helps create local jobs and strengthens the tax base, benefiting local services and infrastructure.
Mistake 2: Going with the cheapest option
Another mistake homeowners make when choosing a painting contractor is basing their decision solely on price. While it's understandable to have budget constraints and to seek out the most cost effective solution, opting for the cheapest option can often lead to disappointing results and unforeseen costs in the long run. Other reasons not to go for the cheapest option are:
You get what you pay for: In the world of home improvement, the adage "you get what you pay for" typically holds true. A rock-bottom quote often means that corners will be cut somewhere. This could mean low-quality paint that doesn't hold up well over time, inexperienced labor that leads to sloppy work, or a lack of necessary preparation that could damage your property.
Longevity and quality: High-quality painting is an investment in your property, adding aesthetic appeal and value to your home. A skilled, experienced contractor will know the correct techniques and high-quality materials to ensure the paint job's longevity. Skimping on these aspects with a cheaper contractor may lead to a paint job that begins to peel or fade quickly, requiring frequent repainting that ultimately costs more.
Unforeseen costs: Choosing the cheapest option can also lead to unforeseen costs. For example, if the painting contractor is not insured, you could be held liable for any accidents or injuries on your property. Similarly, if they don't guarantee their work, you'll be out of pocket if you need to hire another contractor to fix any mistakes or poor-quality work.
Mistake 3: Getting only one estimate
On the surface, getting only one quote or one estimate from a painting contractor might seem like a time-saving move, especially if the contractor comes highly recommended or offers a seemingly unbeatable price. However, there are several reasons why obtaining multiple estimates is a crucial part of the hiring process:
Cost comparison: Getting more than one estimate gives you a benchmark for comparing costs. Each contractor may include different services in their quote or utilize different quality materials. These can significantly affect the overall price. Multiple quotes will help you identify any outliers, whether suspiciously low or excessively high.
Assessing value: A lower price doesn't necessarily mean a better deal. Some contractors might cut corners to provide a lower estimate, which could lead to poor-quality work. Likewise, a higher quote doesn't always guarantee the best quality. Having multiple estimates helps you evaluate the value offered by each contractor, ensuring you get the best quality work for your budget.
Understanding the scope of work: Each contractor may have a different approach to your project. By getting multiple estimates, you'll gain insight into the scope of work each proposes. This includes the time to complete the job, the materials they plan to use, and how they intend to carry out the task. This can offer valuable insight into their work ethic and professionalism.
Negotiation power: Having multiple estimates gives you leverage during negotiation. If contractors know they are bidding against others, they are more likely to provide a competitive quote and might be more open to negotiation.
Mistake 4: Not fully communicating what you want
A common pitfall homeowners often encounter when hiring a painting contractor is failing to communicate their desires and expectations fully. Clear communication is key to ensuring you are happy with the final product. Here's why it's so crucial:
You achieve the desired result: Not properly conveying your vision to the contractor can result in a final product far from what you envisioned. Whether it's the color, texture, finish, or even the timeline, all aspects of the project should be discussed in detail to avoid disappointment. Providing samples, pictures, or specific color codes can help the contractor better understand your needs.
You get accurate cost estimates: Being vague or undecided about what you want can lead to inaccurate cost estimates. Also, changing your mind partway through the project can cause costs to skyrocket and timelines to be pushed back. To avoid this, knowing exactly what you want before the project begins and communicating that clearly to the contractor is crucial.
You avoid misunderstandings: Clear communication can prevent potential misunderstandings that could strain the working relationship. When both parties clearly understand what the project entails, it's easier to maintain a positive, cooperative relationship throughout the process.
Mistake 5: Overlooking insurance
Insurance is a crucial aspect that should never be overlooked when looking for the best painting contractor Wichita Kansas has to offer. This oversight can result in significant financial liability and stress for homeowners. Let's take a closer look at why insurance should be a deal-breaker when choosing a painting contractor:
 Protects against liability: Painting jobs often involve work that carries potential risks, such as using ladders, handling hazardous materials, or working on challenging surfaces. If an accident occurs on your property and the painting contractor doesn't have the necessary insurance coverage, you could be held responsible for any injury or damage. This could include medical bills, property repairs, or legal fees if a claim is brought against you.
Indicates professionalism: A contractor having proper insurance often serves as a reliable indicator of their professionalism and commitment to responsible business practices. Contractors who invest in comprehensive insurance coverage demonstrate a concern for their employees, respect for their clients, and an understanding of the inherent risks of the trade.
Creates peace of mind: Knowing that your contractor is insured offers peace of mind. During the project, insurance coverage should cover the costs if anything goes wrong that causes damage to your property. This allows you to focus on the exciting aspects of the project, such as color selection and finishes, rather than worrying about potential accidents.
Mistake 6: Not doing enough research on the contractor before you hire them
Simply choosing the first or cheapest contractor you come across can result in subpar work, added costs, or a frustrating experience. Therefore, you should:
Verify credentials and experience: Extensive research allows you to verify the credentials and experience of the painting contractor. Check for necessary licenses and certifications, and consider the number of years they've been in business. It's also worthwhile to ask about the experience of the crew doing the actual painting, as a skilled and experienced team can make a significant difference in the quality of the finished job.
Evaluate past work and references: Doing your homework enables you to review the contractor's past work and speak to previous clients. Reputable contractors will have a portfolio of their work and should be willing to provide references. Checking out their past projects and talking to previous clients can give you a better idea of what to expect regarding quality and customer service.
Check reviews and ratings: Online reviews and ratings are another valuable source of information. They can provide insights into the experiences of other homeowners with the contractor. Always approach online reviews critically. A pattern of negative reviews or complaints should raise red flags.
Understand their business practices: Lastly, your research can reveal more about the contractor's business practices, such as whether they offer written contracts and warranties, whether they have insurance, and how they handle project timelines and payment. All these details contribute to a smoother project and a better overall experience for you as a homeowner.
Mistake 7: Not getting your contract in writing
When engaging a painting contractor for your home, ensure every detail is documented and agreed upon. Yet, a common mistake homeowners often make is neglecting to get a contract in writing. While verbal agreements may seem convenient, they can lead to misunderstandings, disputes, and unsatisfactory results. Here's why getting a contract in writing is an absolute must:
They detail the scope of work: A written contract should clearly define the scope of work to be done. This includes the specific areas to be painted, the type and color of the paint to be used, the preparation, and any other related tasks. Having these details in writing can prevent confusion or disputes about what was agreed upon.
They establish the timeline and payment terms: A written contract should also set out the timeline for the project, including the start and end dates and any penalties for delays. In addition, it should outline the payment terms, including the total cost, payment schedule, and terms for any potential additional costs.
They provide a reference point: Another key advantage of a written contract is that it provides a clear reference point for both parties. If any issues arise during the project, the contract can be referred back to, clarifying what was originally agreed upon.
They act as legal protection: A written contract protects the homeowner and the contractor. In the event of a major dispute or if the contractor fails to fulfill their obligations, the contract serves as a legal document that can be used in court.
Mistake 8: Making full payment before the job completion
While paying a deposit upfront is normal and often required, paying the full amount prematurely can lead to complications. Here's why it's important to hold off on full payment until the job is completed:
Ensures job completion: Holding back payment ensures that the contractor will complete the job as agreed upon. Unfortunately, some unscrupulous contractors might slow down or abandon a project if they have already received the full payment. Holding a remaining balance can serve as insurance that encourages the contractor to finish the work as scheduled.
Maintains quality control: Waiting to make the final payment until the job is completed allows homeowners to ensure the work is done to their satisfaction. This means the paint job is thorough, even, and clean. If there are any issues, homeowners can address them before making the final payment.
Facilitates final inspections: Before making the final payment, it's wise to do a walkthrough of the project with the contractor. Doing so allows you to review the work together, discuss any areas of concern, and confirm the completion of the project according to the contract. This final inspection is best done before the final payment is made.
Upholds contractual agreements: In most cases, a contractual agreement states that full payment should be made upon job completion. This industry standard is designed to protect the homeowner and contractor. It assures the homeowner gets the desired outcome, and the contractor gets paid for their work.
Mistake 9: Not asking for clean-up
Never forget this. Leaving this detail unaddressed can lead to a less-than-satisfactory experience and unwanted surprises once the painting is finished. Clean-up is crucial after a painting job as it helps with:
Preserving your home's aesthetics: A professional paint job doesn't end when the last stroke of paint is applied; it ends when your home is left as clean as it was found, if not cleaner. Stray paint splatters, dust from sanding, or debris from preparation work can detract from the fresh, new look of your painted home. Insisting on thorough clean-up as part of the job ensures your home's aesthetics aren't compromised.
Avoiding additional work and stress: If the contractor leaves a mess behind, you may find yourself doing the clean-up work or hiring another service to handle it, translating into more time, effort, and money. Clarifying clean-up expectations upfront saves you the stress and inconvenience of dealing with leftover mess once the painting is done.
Assessing the quality of work: Clean-up is also crucial because it allows you to thoroughly inspect the completed work. Without a proper clean-up, stray paint droplets or debris might obscure defects or lower quality work.
Upholding professional standards: Finally, demanding clean-up is part of upholding professional standards. Reputable painting contractors include clean-up as part of their service and are committed to leaving their workspace tidy and their clients satisfied.
Avoid making the above nine mistakes to ensure a hassle-free and satisfying experience. After all, a truly professional paint job isn't just about transforming your home with color but also about respecting your space from start to finish.
Contact us here if you would like a professional local painting contractor in Wichita, KS.
Why Koehn Is the Best Pick for Professional and Affordable Painting Services
Choosing a painting service for your home involves more than just deciding on a color palette. It also includes selecting a contractor that provides top-quality service, professionalism, and a deep understanding of your unique needs. As Wichita, KS's leading professional and affordable painting services provider, Koehn Painting offers all these and more.
If you are in the Newton and Wichita, Kansas area and search for "local painting contractors near me," You have likely noticed that we at Koehn Painting take pride in our proficiency in both interior and exterior painting services.
Our understanding of paint characteristics and the latest application techniques enables us to expertly cover up unsightly marks and transform your living spaces. We create an aesthetic balance between your exterior and interior, ensuring both reflect your style.
With over 30 years of experience in residential painting services, Koehn Painting is synonymous with excellence and reliability from the available Wichita, KS painters. Specializing in all interior/ exterior painting aspects, we're dedicated to bringing beauty, elegance, and a touch of personalization to every home we service.
At Koehn Painting, safety is paramount, which is why our residential painters receive regular safety training and are equipped with proper Personal Protective Equipment (PPE), tools, and equipment. This commitment to safety protects not only our team but also those around them.
When you choose Koehn Painting, you are opting for a blend of experience, professionalism, and expertise that guarantees customer satisfaction.
Whether it's for a new construction or a repaint project, our complete home painting services are designed to meet your specific needs. Entrust your interior and exterior painting needs to Koehn Painting and experience the difference today!
Local Painting Contractors Near Me: Key Points To Remember Before Choosing One
Selecting the right local painting contractor is a significant decision that should be treated with the meticulousness it deserves.
The quality of the paint job will directly influence not only the aesthetic appeal of your property but also its value and longevity. As outlined in this guide, the process involves more than merely picking the cheapest quote or going with the first contractor you find online when you Google "local painting contractors near me."
By avoiding the above nine mistakes, you're not only improving your chances of hiring a competent, reliable, and professional painting contractor but also investing wisely in your property.
If you want to learn more about Koehn and our painting services, feel free to get a quote from us.