In the beautiful American town of Wichita, Kansas, there's a name that has become synonymous with impeccable residential painting services in Wichita Kansas, and excellent customer service: Koehn Painting. 
For those in Wichita who know of Koehn's craftsmanship, the name brings to mind exquisitely painted homes, distinctive commercial areas, and a three-decade-long tradition of excellence. Earning such a reputation in the highly demanding and competitive painting space is no easy feat, so how did Koehn successfully do so?
Koehn Painting Services isn't just another painting company; it's a testament to the vision of its founder, Leroy Koehn, and his unwavering commitment to delivering nothing but the best for his clients. From humble beginnings to becoming one of the most sought-after painting service providers in Wichita, Koehn Painting's journey is one of resilience, innovation, and an undying passion for transforming spaces.
In this comprehensive guide, we will delve deep into the world of Koehn Painting, exploring its roots, its growth, and the magic it brings to every project. Whether you're a long-time resident of Wichita familiar with their work or someone just looking for painting services in Wichita, Kansas, this guide will offer you some insights and stories that showcase why Koehn Painting Services is the partner you need when transforming your residential space.
But first, let's look at the man behind the magic of Koehn: Leroy Koehn.
How One of the Best Painters Wichita, KS Has To Offer Came To Be
Every great venture has a visionary at its helm, and for Koehn Painting, that visionary is Leroy Koehn. A man of integrity, dedication, and an eye for detail, Leroy's journey amongst the many painters Wichita KS has to offer is nothing short of inspiring.
Leroy's introduction to painting services in Wichita Kansas wasn't through a grand business plan, nor was it a long-held family tradition where he learned the trade from a young age. It was a serendipitous moment in the summer of 1984 when he was painting the exterior of his own home.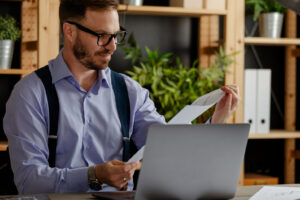 Recognizing his skill, a local optometrist approached him with a simple request: to paint the exterior of his office building. What might have been a one-off project for many became the foundation stone for Koehn Painting.
Recognizing the potential and driven by a passion for the craft, Leroy decided to venture into the world of professional painting. With a clear vision in mind and a paintbrush in hand, Koehn Painting Co., LLC was born. The company, which started as a one-man operation, soon began to grow, thanks to Leroy's dedication and the quality of work he delivered.
Word of mouth played a crucial role in Koehn Painting's early success. Satisfied clients recommended their services to friends and family, and before long, Koehn Painting became a name synonymous with top-tier painting services in Wichita. But it wasn't just about the quality of their work; it was about the values they upheld. Integrity, dedication, and a commitment to customer satisfaction became the pillars upon which Koehn Painting was built.
Over the years, the company evolved, adapting to the changing needs of the market and expanding its range of services. From residential projects to commercial ventures, Koehn Painting's portfolio grew, showcasing its versatility and expertise in the field.
Today, Koehn Painting stands as a testament to Leroy's vision and determination and the passion of the employees he has hired. A company that began with a single project has now transformed countless homes in Wichita, leaving a mark of quality and excellence. 
Reach out to us here if you wish to experience the legacy of quality and excellence that Koehn Painting has brought to countless homes in Wichita.
What Sets Koehn Apart From Other Affordable Painters in Wichita, KS
Koehn has always faced the challenge of competing with other affordable painters in the Wichita, Kansas area. So how exactly does Koehn differentiate itself? To understand this, we must first look at the different painting services in Wichita Kansas offered by Koehn: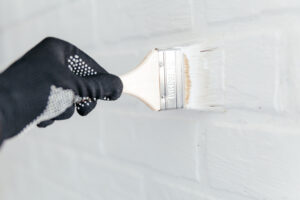 In addition to the above painting services, with Koehn, you also get:
Customized solutions: Every project is unique, and Koehn Painting celebrates this individuality by offering customized solutions. Whether it's a specific color palette, a particular texture, or a unique design element, their team is equipped to bring the client's vision to life with precision and creativity.
Consultation and project planning: Before embarking on any project, Koehn Painting believes in thorough consultation and planning. This involves understanding the client's needs, assessing the space, and devising a strategy that ensures timely and efficient execution.
Partnership with Sherwin Williams: Quality is paramount in the world of painting. Recognizing this, Koehn Painting has forged a strong partnership with Sherwin Williams, a renowned name in the paint industry. This collaboration ensures that clients receive the best products, guaranteeing a finish that is both stunning and long-lasting.
Koehn Painting's repertoire of services is a testament to their versatility and commitment to excellence. Whether it's a small residential project or specialized services like pressure washing and siding repairs, they bring the same level of dedication, ensuring that every client receives the best in terms of quality, service, and overall experience.
What To Expect When You Choose Koehn's Painting Services in Wichita Kansas
So what can you expect from Koehn's painting services in Wichita Kansas, should you choose them as your residential painter?
Legacy of excellence: With over 35 years in the industry, Koehn Painting isn't just a business; it's a legacy. Their long-standing reputation is built on a foundation of consistent quality, project after project, year after year.
Personal touch: At the heart of Koehn Painting is Leroy Koehn, whose personal values and ethos permeate every aspect of the business. Clients don't just get a service; they get a personal touch, a commitment to their vision, and a partner in their journey to transform their spaces.
Comprehensive services: From interior and exterior painting to pressure washing, siding repairs, and more, Koehn Painting offers a comprehensive suite of services. This holistic approach ensures that clients don't have to look elsewhere, making the entire process seamless and efficient.
Skilled craftsmanship: Every member of the Koehn Painting team is a testament to the company's commitment to skill and craftsmanship. Rigorous training, continuous learning, and a passion for the craft ensure that every project is executed to perfection.
Environmentally conscious: Understanding the importance of sustainability, Koehn Painting adopts eco-friendly practices. From using environmentally safe paints to ensuring minimal wastage, they are committed to reducing their carbon footprint.
Community engagement: Koehn Painting isn't just a business entity; it's an integral part of the Wichita community. Their active involvement in local events, charitable causes, and community initiatives showcases their dedication to giving back and being more than just a service provider.
100% customer satisfaction: Customer satisfaction isn't just a buzzword for Koehn Painting; it's a promise. Their commitment to understanding client needs, open communication, and post-project support ensures that every client becomes a part of the extended Koehn Painting family.
Transparent pricing: No hidden costs, no last-minute surprises. Koehn Painting believes in transparent pricing, ensuring that clients are well-informed and can make decisions with complete clarity.
Choosing painting services in Wichita Kansas is more than just a transaction; it's an experience. From the initial consultation to the final brushstroke, every step holds significance. At Koehn Painting, clients are not just offered a service but an immersive journey that transforms their spaces and exceeds their expectations.
So, if you are looking for a painting partner who cares about your residence and its final outcome, choose Koehn. If you want to learn more about Koehn and our painting services, feel free to get a quote from us.