Are you ready to spruce up the exterior of your home? Brick house painting can completely change the way your home looks in Wichita KS. Many people prefer brick walls because they are known for being exceptionally durable. While this material might be great for insulating your home, it can deteriorate over time. If your home is starting to look its age, our brick house painters can help.
Discover Brick House Painting Services
Brick painting services can help with more than the appearance of your home. They can also prevent long-term damage. Bricks have a porous surface that allows water to seep in. Over time, this water can cause excessive damage.
One of the reasons why people hire professional brick house painters is because of the labor-intensive nature of this work. Even when you have the best materials, painting brick walls can take a while. While you care about the quality and appearance of your home, you most likely have work obligations and family responsibilities to take care of. By hiring professional painters, you can make sure your home looks its best without devoting all of your time to renovating your home.
You also need a residential painting contractor because brick house painting involves more than just painting your walls. Unfortunately, previous paint jobs can hide issues with the exterior of your home. You need to repair crumbling mortar and cracked bricks before you paint your walls.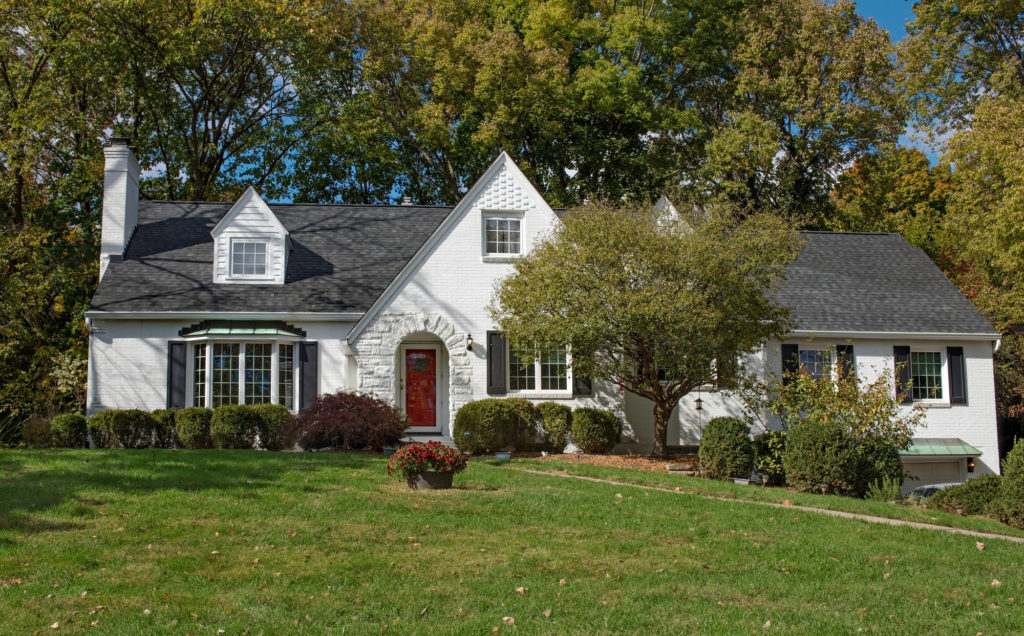 How Do We Prepare Brick Walls?
Our brick house painters are experts at painting all types of walls. Before we can paint your brick walls, we must prepare them by thoroughly cleaning the surface. Over time, most brick walls will develop something called efflorescence, which is a white, powdery substance. We can remove it using a wire brush.
After we get rid of the efflorescence, we will wash away any remaining debris using a power washer. We cannot paint on a wet surface, so the bricks must be given plenty of time to dry completely. If someone paints them while they are still damp, the moisture will cause cracks to form on the surface.
Once the bricks have dried completely, we will add a layer of foundation. The next step in the brick house painting process is to apply paint until all of the bricks are completely covered. While many people repair their brick paint frequently, you can reduce maintenance costs by making sure your brick house painting project is done correctly by a team of experts.
ments that the area is known for on a daily basis. As a result, the paint color may have gradually faded. Over time, the paint could have also begun to wear down, peel or flake off. This can give your home a worn, neglected look, and it can detract from your pride of ownership. Through our exterior house painting services, you can elevate your home's curb appeal beautifully without lifting a finger.
How Often Do Bricks Need to Be Repainted?
Even with the best brick house painting services, you will most likely require repairs from time to time. The entire painting job should be redone every three to five years. Over time, paint can fade and turn colors. Because of this, it is important to periodically redo your paint job if you want to protect your home from the elements.
Unlike wood surfaces, brick surfaces must be repainted fairly frequently. If your home needs a new paint job, you may notice chipping, cracking, peeling and flaking paint. Other than seeing fading paint, you may also notice cracks in the caulk.
Why You Should Hire Our Brick House Painters
When you work with experienced brick house painters, you can enjoy having the best results possible. A fresh painting job can boost the value of your home and increase your curb appeal. Additionally, a fresh layer of paint can protect your home's building materials from moisture and the elements. By working with Koehn Painting, you can enjoy some of the following benefits.