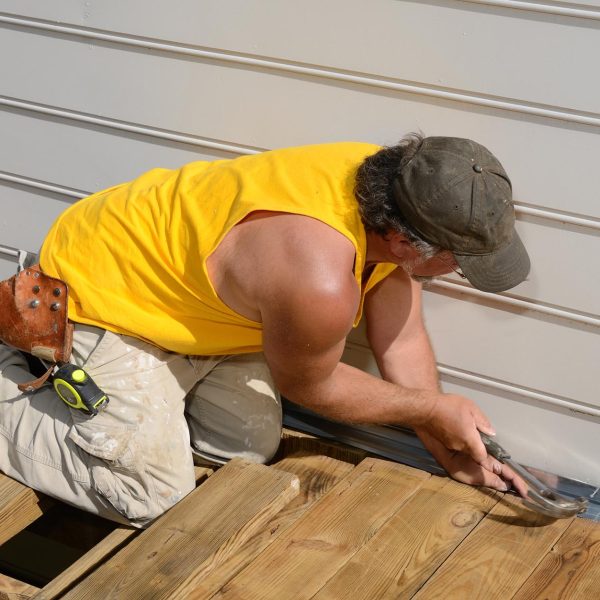 You love your home and especially the deck area, where you relax or entertain guests and hold parties. You definitely want it to look good, then, and perhaps even reflect something of your personality. This is where painting and staining come in. Whether you want the current colors and designs refurbished or intend to get a brand-new look, we can work according to your exact vision and bring to life with great attention to detail. If you're unsure what would suit the deck, our team will give you guidance.
Deck staining is actually a critical task for maintaining your home. Experts say you should stain the deck, not to mention any other wood surfaces like walkways and railings, once every two or three years to keep it from getting faded, cracked, and warped. In addition, deck staining prevents sun damage as well as the growth of mold and mildew, which would otherwise occur because the wood surface would absorb water.
So what is a stain? It's a coating you put on a wood surface to enhance the grain or change the color (though not in the same way that paint changes it). There are transparent and solid stains available as well as semi-transparent and semi-solid variations; choosing between these will determine how much of the grain the surface will show and how much protection the surface gets.
Many prefer solid stains for their variety of colors and their ability to cover over blemishes, though the grain will be permanently hidden. If a dark color is chosen, solid stains can crack and blister sooner in the sun. Overall, solid stains offer the most durability. They also require less maintenance: at the most, a gentle pressure washing now and then.
Unlike solid stains, which provide a film of protection over the wood surface, transparent stains penetrate into the wood and bond with the fibers, strengthening them against sun and water exposure. Transparent stains prevent mold and mildew growth better than solid stains.
Regarding appearance, transparent stains show the wood grain and give the surface a more natural, "rustic" look. Those who wish for such a look are usually not bothered by the fact that transparent stains show all the imperfections in the wood or come with fewer color options. Keep in mind, though, that you can't apply a transparent stain to a painted wood surface; the paint will need to be stripped beforehand.
Normally, painting is reserved for the railings, the staircase, and the posts, but nothing necessarily stops you from painting the decking boards. As with a solid grain, paint will completely cover over the grain.
On the other hand, you can trade in the rustic look for something that's more your style. You can get advice from our professionals about what colors would work well with your surroundings. For example, you might want softer shades to contrast with the garden. Deck paint is thicker than other exterior paints and provides greater protection against the elements and against foot traffic. It will also be slip-resistant, like transparent stains and unlike solid stains.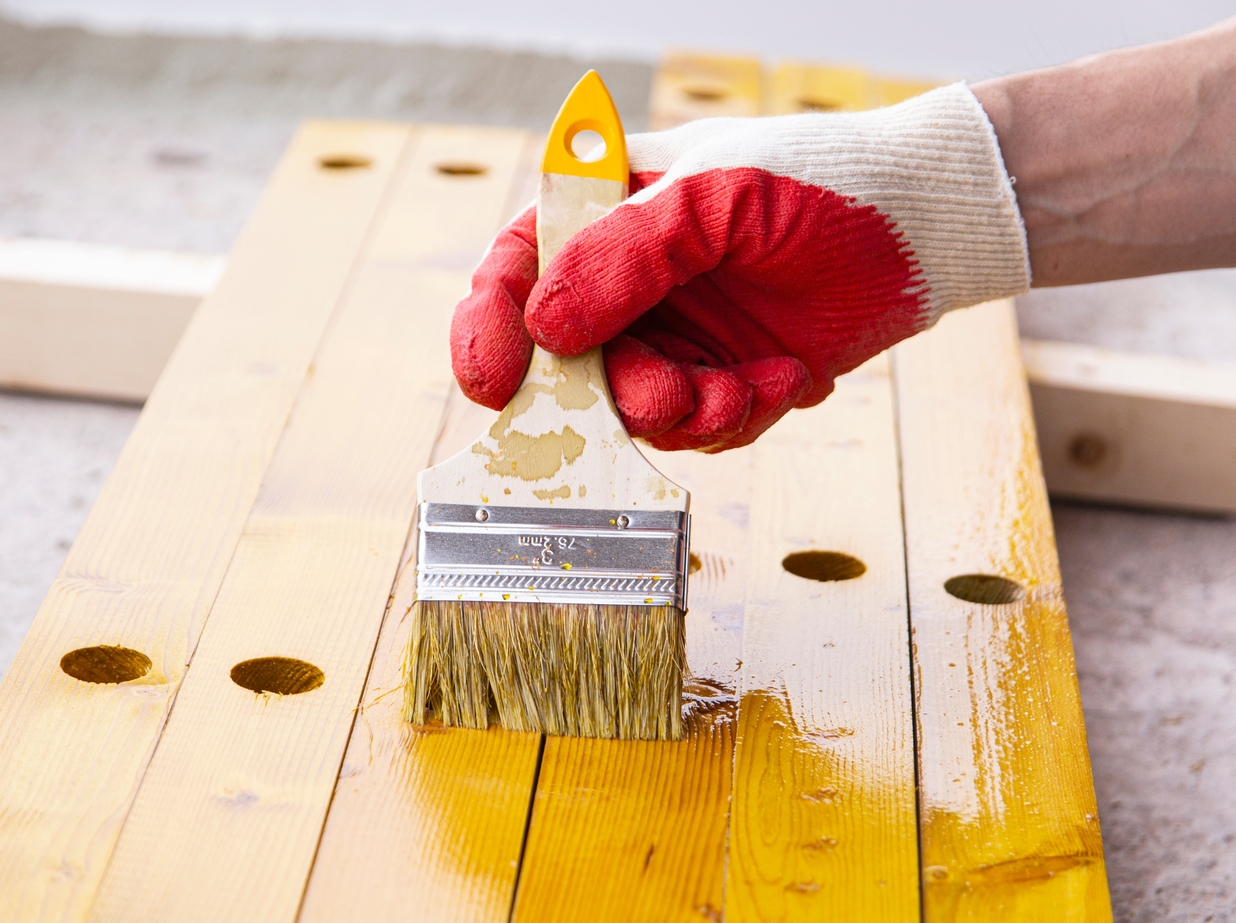 What Koehn Painting Can Offer
If you live in Wichita KS, look no further than Koehn Painting for deck painting or staining work that's done right the first time and for a reasonable price. We offer the best of both worlds in charging low prices with the highest quality of workmanship.
We're sensitive to the needs of our customers, who don't want their home or condo to be a construction site for days or weeks on end. Our technicians will work promptly so that customers return to their normal routine. Having been in business for over 30 years, we've tackled deck painting and staining projects both large and small, and nothing surprises us.
You can trust our technicians because they're professionally trained and insured, with a specialized focus on residential deck painting they boast an in-depth understanding of the properties and characteristics of paints and stains. They'll use the latest equipment and techniques when applying these to your wood surfaces.
Customer Satisfaction Guaranteed
Here's what you can generally expect when you request a deck painting/staining project for your home in Wichita KS. We'll come over to discuss your renovation ideas and dreams and create a workable plan moving forward. Our team can recommend painting or staining, as well as the type of stain, based on factors like the deck's age, level of wear, and level of sun exposure. We'll provide an estimate at no charge. Then, once you give the go-ahead, our team will initiate the work.
Whether you paint or stain the deck, we'll start by pressure washing the surface to remove the dirt and other debris and, for surfaces that have been previously treated, make use of a stain and seal remover. We may follow that by sanding the surface. Then comes the application of a protective sealant. Painting, for its part, will require the extra step of priming the wood boards. After that, we apply the paint or stain.
We're proud to offer 100% customer satisfaction and a one-year workmanship warranty on all painting jobs. To learn more about the deck, staining or painting process, call our office near Wichita KS today.