Exterior House Painting in Wichita KS
You love your Wichita KS home. When you want to update its exterior, you may consider applying a fresh coat of paint. This raises its curb appeal and value. Unfortunately, this is a large undertaking. It is not easy to complete a task of this nature. Therefore, the best results will be achieved by hiring a team of experienced exterior house painters. At Koehn Painting, we are ready to complete all of your exterior house painting needs.
Reasons to Consider Professional Exterior House Painting
When you take pride in your home, you want to make sure that it looks its best. In no time, our professional team can transform and add value to your home.
Breathe New Life into an Old Home
After you have lived in your house for many years, the exterior may have faded or may have started to look dull. Applying new siding will cost a fortune. Applying a fresh coat of paint is a simple and affordable way to refresh the appearance of your home's outside. Professionals have experience and the proper equipment to get quality results in no time.
Curb appeal is everything, especially if you are interested in selling your property. Even if you aren't putting your house on the market, you can enjoy the beauty of your newly painted home and lower your maintenance costs. With a fresh coat of paint, it creates a barrier for the weather elements, pests, and normal wear and tear that causes damage to your siding.
Give Your Home a Customized Feel
There are times when you want your home to match your personality and style. Also, you may wish to create a look that makes your property stand out from the rest. When you work with a team of exterior house painting professionals, they will consult with you, listen to your ideas, and create a look that is perfectly you.
Reasons to Hire Professional Exterior House Painters
Even though you may consider painting your home without assistance, there are definite advantages that come from using professionals.
Safety. It is not safe to climb tall ladders or to use other pieces of equipment that are necessary to complete the job. The last thing you need to do is to injure yourself falling from a ladder while twisting to reach a difficult area.
Focus on the Details. Experienced exterior house painters are familiar with the latest methods, techniques, and equipment that will deliver the best results. When everything is painted properly, your house will look its best.
Save You Time. If you decide to paint the outside of your home without help, it can take a long time to finish. You have other things to do, including work, kids' activities, and other everyday chores. Instead of taking up your time, our team will arrive, get to work quickly, and complete the job as fast as possible. We will work around your schedule so that you are not inconvenienced.
Takes the Mess Out of the Job. If you attempt to paint the outside of your home, there is a high likelihood that there will be spills and splatters. These can be extremely difficult to clean. Instead, our team takes precautions to make sure that none of your property is damaged.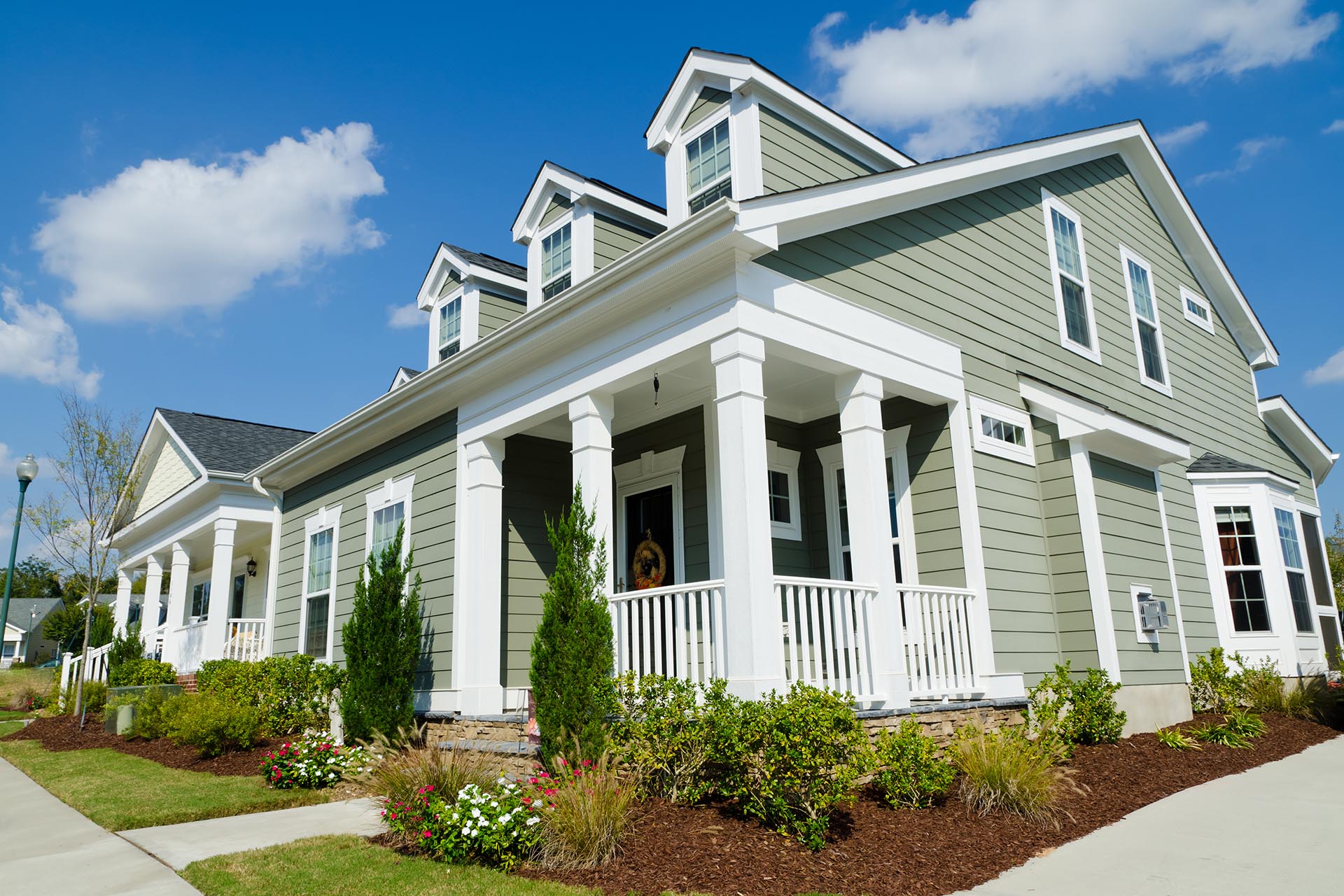 What to Look for in a Professional Painting Team
There are number of painting contractors in Wichita KS. It is important to identify the key characteristics of a solid hire.
Experience in Exterior Residential Painting. When you look to hire professional painters, you should work with a company that has been in business for a while. Also, it is important to get referrals and to read reviews. This helps you choose a company that will bring good results and that will work in a professional manner.
Fully Insured. If something goes wrong on a project, you want to make sure that you are not liable. When a company has a team of fully insured workers, it means that you gain peace of mind knowing the workers and your property are protected.
Work with the Best Outside Painters Near Me
At Koehn Painting, we have been in business for more than three decades. We understand that you love your home but don't have the resources or time to get the exterior of your home looking its best. That's where our trained team comes into play. We specialize in exterior residential painting; we use the latest techniques and equipment to deliver top results and are fully insured. All our jobs come with a 100% customer satisfaction guarantee and a one-year workmanship warranty. For a free estimate, call us at (316)283-9612.