Your home is your castle, and you cannot afford to trust it to just anyone. When you work with Koehn Painting, you get to partner with some of the best professional interior painting contractors in Wichita KS. Our team knows you take pride in your home, and we care about getting the job done right. All of our clients can enjoy having high-quality interior house painting at fair prices.
The Advantages of Getting Interior House Painting Services
If you have been searching for the best painters near me, you are not alone. To achieve the best results, local homeowners need reliable contractors and superior workmanship. By getting our house painting services, you can enjoy some of the following benefits.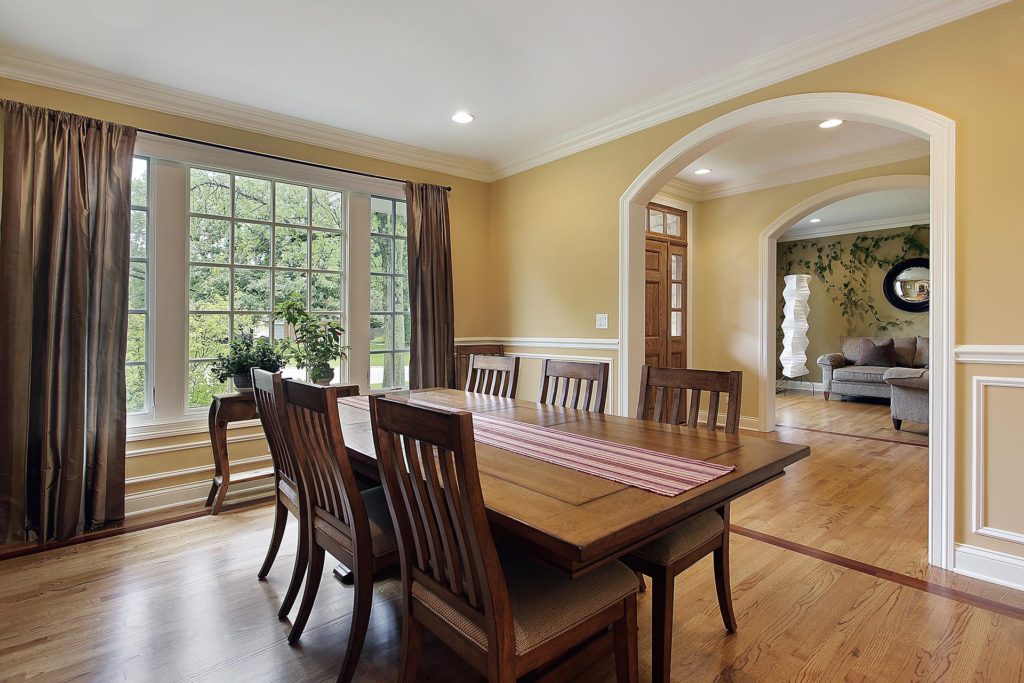 Boost your home's value: While paint is just a superficial change to your home, it makes a humongous difference. In many cases, interior house painting can boost your home's value by hundreds or thousands of dollars. This is especially true if your old paint job is peeling off and showing signs of age.
Transform your home: Your home should be the one place on the planet where you feel truly comfortable. If you are still putting up with paint colors from a previous owner, it is time to make some changes. What colors make you feel relaxed when you get home?
Protect your walls: Paint is more than a superficial change. It can also protect your walls from humidity, dirt and mold. By serving as a protective barrier, a layer of paint can keep your home safe from wear and tear.
Boost your curbside appeal: If you have been struggling to sell your home, the problem could be the way it looks. A few adjustments could improve your home's curbside appeal so that prospective buyers notice it.
Save time and money: While interior painting contractors may cost more money upfront, they can also save you time and money in the long run. If your project is completed incorrectly, you can end up spending two or three times more money undoing the damage and painting your home again.
While we generally follow the same steps with each project, we may adjust our process to match the needs of your home. Our interior painting contractors offer a variety of different services in Wichita KS. For example, we can help with drywall repairs and finishing. Other than handling interior painting, we can also help with cabinet refinishing and repainting.
Sometimes, we notice potential problems as we work on a project. If you need light carpentry work, wallpaper removal or siding replacement, our team can help. During our initial evaluation, we will determine what kind of interior house painting services you need and create an estimate that covers the entire scope of the project.
Why Should You Work With Our Team?
People come to our painting company for a variety of reasons. Some clients are attracted to our low prices, and other people are searching for the best quality of workmanship available. Meanwhile, some of our customers are merely searching for a local company that knows what local residents expect.
If you have been searching for interior house painters near me, we can help. Our process begins with an initial evaluation. During this stage, we survey the work that needs to be done and create a free estimate.
Normally, we will give you recommendations about the best way to improve your home. Ultimately, the final decision is up to you. Once we have agreed on the scope of the project, we are ready to schedule the initial preparations.
During this stage, we prepare the job site for our interior house painting project. We will remove items that are in the way and make sure your belongings are completely protected from paint and debris. Once we are confident that we have everything we need in place, we can begin painting.
The painting stage is where everything comes together. Over the course of a few hours or days, you can watch your project come to life. Our team will work with your schedule so that the painting process disrupts your life as little as possible.
After we have finished painting your home, our interior painting contractors will carefully remove any sign of our presence. We will also thoroughly inspect the quality of our workmanship. If we missed anything, you can always call us back. We offer a two-year warranty, so you can immediately get help if you notice any problems with the paint job.
Discover Top Interior Painting Contractors in Wichita
If you live in Wichita KS, we can transform your residential property into your dream home. Our interior house painters are professionally trained and fully insured. Thanks to our 30 years of experience, we are able to provide a 100% customer satisfaction guarantee along with a 1-year workmanship warranty with every project. To learn more about our services and get a free estimate, call Koehn Painting today.