If the siding on your Wichita KS home is looking a little worse for the wear, it can be much more than just a cosmetic problem. Damaged siding can make your home vulnerable to moisture and other environmental risks, as well as leading to over-payment on your energy bills.
Siding repairs in Wichita KS from slat replacement to minor carpentry repair service needs can normally be accomplished quickly and affordably. With the skill and experience of your local Wichita KS siding repair contractors here at Koehn Painting, these repairs can be counted on to provide the most seamless style and lasting quality possible! If you aren't sure if you need siding repair Wichita KS services, consider these tell-tale signs of trouble:
Gaps Between Siding Panels
Cracks in or along Siding Panels
Strange or Moldy Smells from Exterior Walls
Water Damage Indications in Exterior Walls
Blown-Off or Otherwise Missing Siding Panels
If you notice any of these issues at your home, you should contact Koehn Painting's siding repair contractors in Wichita KS to assess the condition of your home's exterior siding. We can perform the necessary repairs and prevent any damage which has occurred from worsening.
Choosing the right types of siding (and siding contractors) for your needs
A key part of any new siding installation or repair is making sure you pick the right siding materials, as well as a reliable siding contractor to install them.
You will frequently see this siding type recommended as a home improvement project. It does require meticulous upkeep to look good and can be very prone to moisture issues. You will need to work carefully with an experienced siding contractor if your heart is set on wood.
We also specialize in repairing: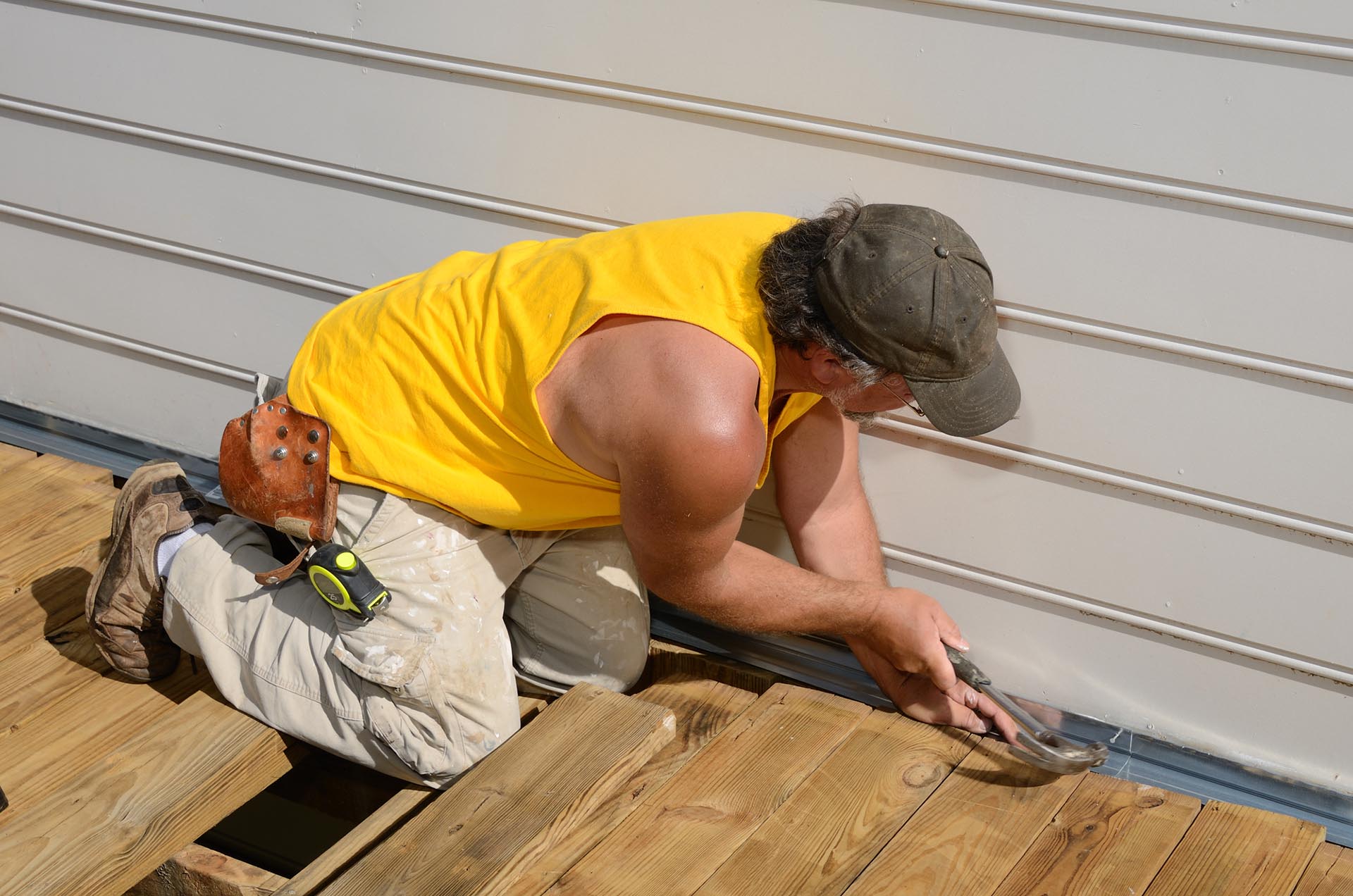 Sign Up for a Free Estimate for Your Wichita Siding Repair Today
Don't leave the protection of your home to unskilled siding contractors, trust the Wichita KS siding replacement experts from Koehn Painting! We'd love to tell you more about how we can help you enhance the curb appeal and value of your home. You can also take a moment to request your no-cost, no-obligation project estimate by taking a moment to complete our online quote form today.