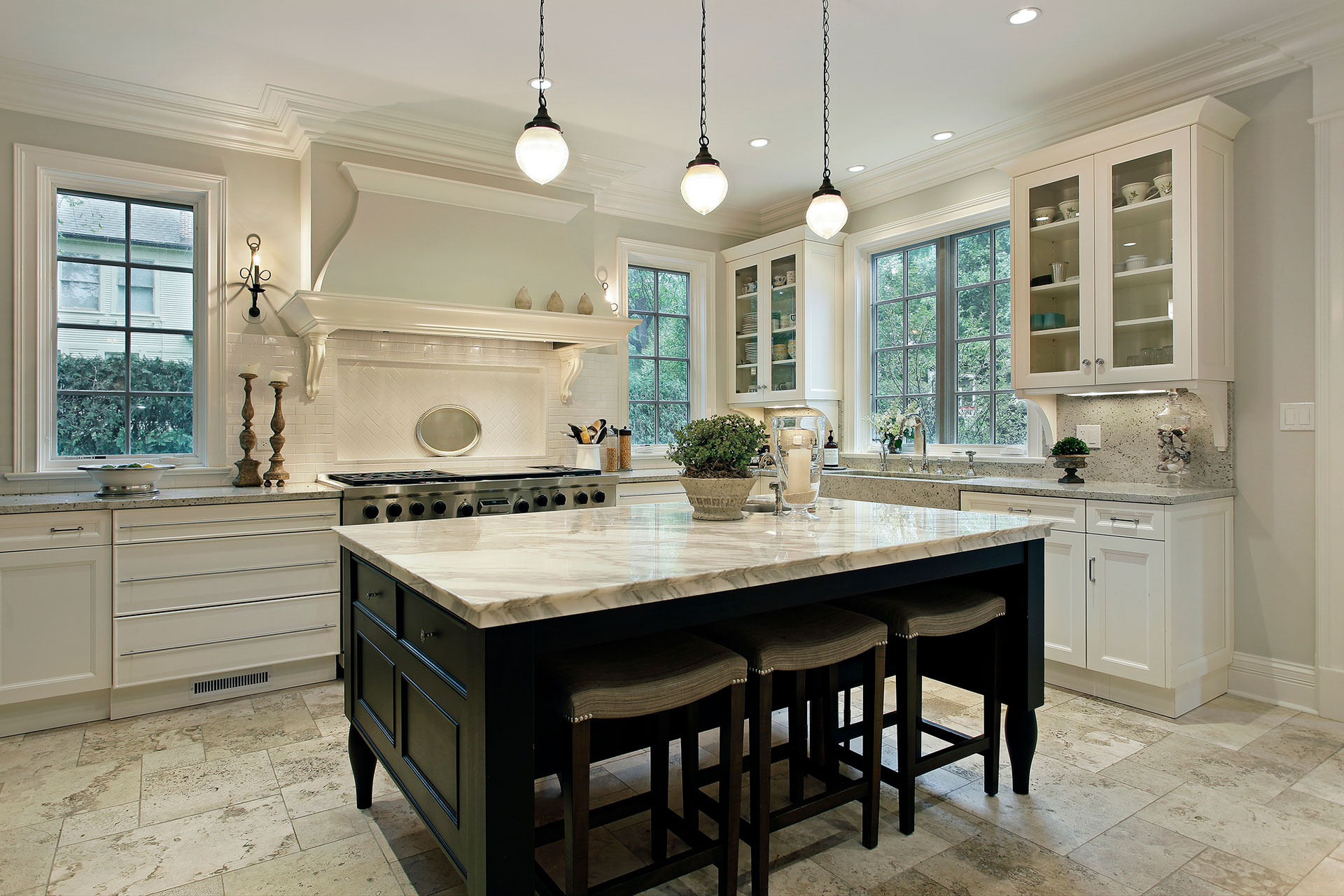 Cabinet Painting in Wichita KS
The kitchen is one of the most important spaces within your Wichita KS home. Therefore, it is important that you dedicate adequate time and money maintaining and upgrading this space as needed. One of the easiest ways to keep your kitchen looking sleek and modern is to have cabinets painted or refinished every few years. Let's take a closer look at the benefits of doing so and why Koehn Painting should be the first company you call to complete this type of home improvement project.
How Often Should Cabinets Be Repainted or Refinished?
Quality paint will usually last for about three to five years before it starts to fade, crack or flake. The same is usually true of quality stains, varnishes or similar materials. However, there is nothing wrong with repainting or refinishing a cabinet on a more regular basis if you feel like the space needs a new look for any reason.
Make Your Old Cabinets Look Like New
Cabinet painting or cabinet refinishing can be easy, affordable and effective methods of making existing kitchen components look like new. It's not uncommon for new kitchen cabinets to cost as much as $20,000 or more to acquire and install. However, it may be possible to refinish or repaint them for a fraction of the cost.
What's the Difference Between Painting and Refinishing?
In most cases, your cabinets will need to be sanded, primed or undergo other types of prep work before they are painted. However, refinishing a cabinet involves stripping it down to its natural surface. This may be an ideal choice if you are looking to get rid of any imperfections in the grain of your wooden cabinets. It can also help to create a traditional look in the space while also increasing the useful life of such a component. Typically, you will use a stain or varnish to protect the surface of a cabinet that has been fully refaced.
What Colors Can I Use on a Kitchen Cabinet?
The hues that you will use on a kitchen cabinet depend on a number of factors such as the overall color scheme of the space and your own preferences. Typically, you would want to use a dark color if the walls, floors or other surfaces in the space are neutral or light colors. However, if your kitchen has dark floors or walls, it might be a good idea to use a lighter hue on your cabinets.
The use of lighter shades may be an effective way of creating a more relaxed and welcoming space. For instance, you may want to paint your cabinets a light green as opposed to using an emerald or pine hue. It's worth noting that lighter shades or warm color tones can create a relaxing and welcoming environment for your family and friends.
What Are Some of the Benefits of Hiring Us?
Hiring a professional to complete your cabinet painting or refinishing project can help to ensure that the job is done right the first time. Our team of trained professionals have an extensive knowledge of paint and the equipment used to apply it.
We offer free estimates as well as 100% customer satisfaction and a one-year workmanship warranty on every job that we do. However, if you notice any issues during the warranty period, don't hesitate to let us know so that we can resolve them promptly. This is part of our commitment to offering quality customer service and maximum value for your money.
If you are ready to turn your kitchen into an attractive space for everyone in your home, give the folks at Koehn Painting a call today. You may also be able to find our website by entering painters near me Wichita KS into your preferred search engine. After getting in touch with us, a member of our customer service team will schedule your free estimate. Our team will also take time to answer any questions that you might have about the process of upgrading your kitchen.
How Long Will It Take to Complete a Cabinet Painting or Refinishing Project?
It may take as little as a single day to complete a cabinet refinishing or painting project. However, the exact timeline will depend on the condition of the cabinets, how many need to be upgraded and other factors unique to your project. It is worth noting that we will do whatever we can to limit the interruption our presence may cause to your daily routine regardless of how long it takes to complete our work.