Exterior House Painting Services
Exterior House Painting Services
Does your home in Wichita KS need a fresh coat of exterior paint? Exterior house painting services can erase years off your home's appearance and can prevent damage caused by exposure to the elements. If you are looking for exterior home painters near me who will do quality work on your property, Koehn Painting is the company to call. Our painters are qualified professionals who always deliver impressive results, and we are available to breathe new life into your home's exterior soon.
Update Your Home's Exterior with Fresh Paint
Are you thinking about refreshing your home's exterior with the same paint color, or are you ready to see a transformational change? Our exterior painters are eager to help you bring your vision to life with your preferred siding and trim paint colors. By providing turnkey results, we make it easy for you to update your home's façade.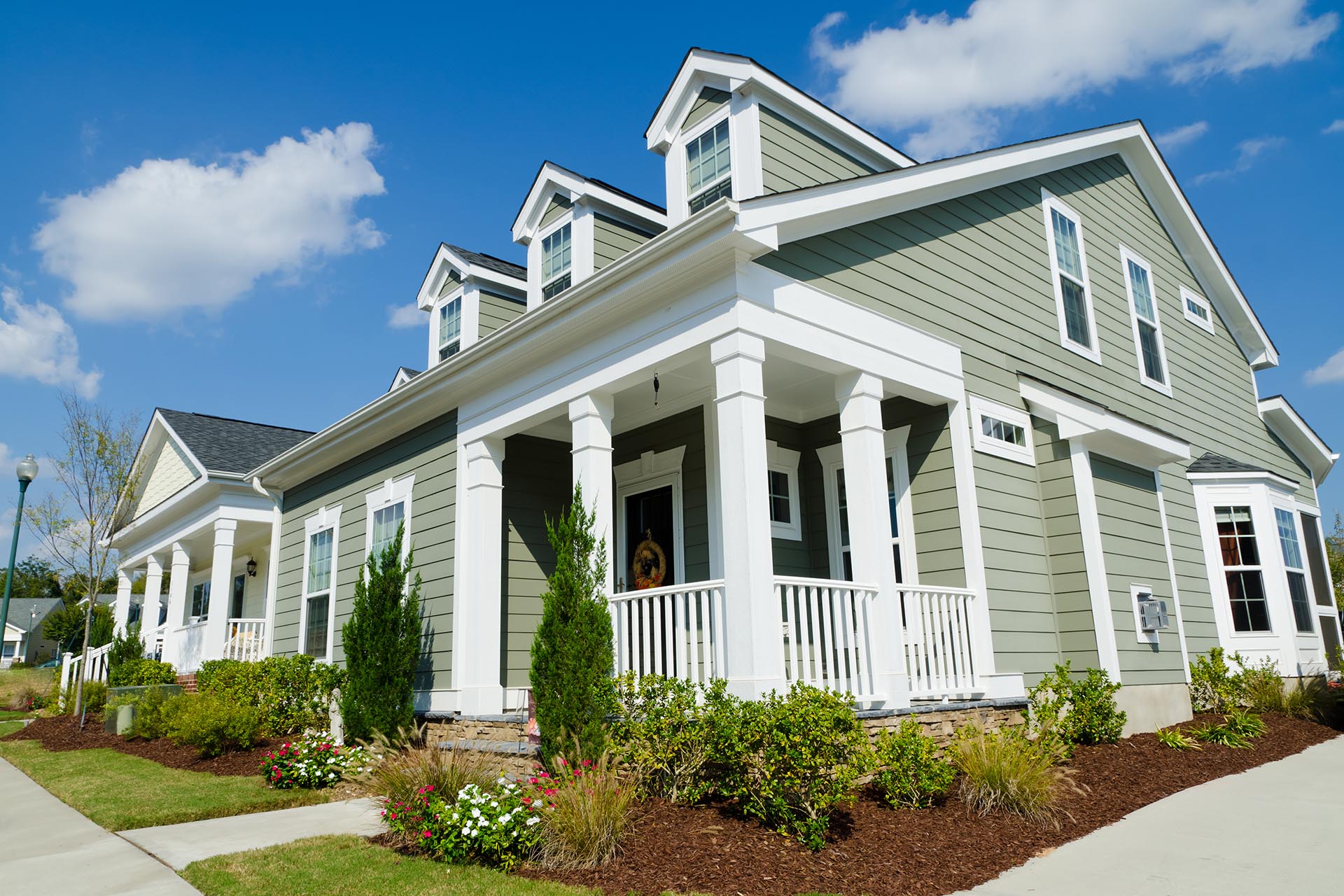 Elevate Your Home's Curb Appeal
The paint on your Wichita KS home has been exposed to the harsh elements that the area is known for on a daily basis. As a result, the paint color may have gradually faded. Over time, the paint could have also begun to wear down, peel or flake off. This can give your home a worn, neglected look, and it can detract from your pride of ownership. Through our exterior house painting services, you can elevate your home's curb appeal beautifully without lifting a finger.
Keep Your Home Well-Maintained
People come to our painting company for a variety of reasons. Some clients are attracted to our low prices, and other people are searching for the best quality of workmanship available. Meanwhile, some of our customers are merely searching for a local company that knows what local residents expect.
Keep Your Home Well-Maintained
Painting the exterior of your Wichita KS home is a major project that should be completed by professionals. Our team specializes in all aspects of residential painting projects. Through our hard work, we make it easy for you to enjoy all the benefits of a recently painted home.
If you try to paint your home's exterior yourself, you may be dismayed to find the project dragging on for weeks. The reality is that painting a home's exterior is a multi-stage process. It includes protecting exterior belongings, power-washing the surfaces, repairing damaged boards, scraping off peeling paint, priming the surfaces and more. Why devote all of your free time for weeks on end to this laborious task when you can save time and energy through our exterior house painting services.
The last thing that you want is to worry about the quality of the finished results. You never have to worry about issues like drips, spills, uneven coverage or other problems when you put our exterior painters in Wichita KS to work. We utilize proven techniques and the latest equipment to work efficiently. At the same time, we will leave you with professional-grade results that add true value to your property.
Exterior Painters Who Get the Job Done Right
With more than three decades of professional experience with exterior painting projects, you are assured that your home is in the right hands when you put our team to work. We always treat our customers and their properties with the highest level of respect. Our focus on customer service and attention to detail are visible on each project that we complete.
Experienced, Dedicated Exterior Painters
If you have been searching for interior house painters near me, we can help. Our process begins with an initial evaluation. During this stage, we survey the work that needs to be done and create a free estimate.
Normally, we will give you recommendations about the best way to improve your home. Ultimately, the final decision is up to you. Once we have agreed on the scope of the project, we are ready to schedule the initial preparations.
Completed on Time, on Budget and to Your Satisfaction
Our customers have high expectations for the finished results of exterior home painting services and for the experience that their exterior painters provide. You can count on our team to give you great customer service throughout the project. At the same time, we will do our part to complete your exterior house painting project according to the timeline and budget that we provide upfront. We understand that our customers do not want to live in a work zone for longer than necessary, so we consistently make solid progress on projects until they are fully completed.
Request an Estimate Today
Updating your home's exterior is easier to do than you may have initially thought when you put our team to work. At Koehn Painting, we are proud to be your source for quality exterior house painting services in Wichita KS. Our exterior painters are available to give your home the attention it needs soon. Contact our office to request a free estimate for your home updating project.